Let's be honest, side dishes are the true stars of Thanksgiving. Sure, I like a few pieces of turkey, but most of my plate is loaded up with mashed potatoes, green beans, and (two or three) dinner rolls. Although it's undoubtedly an indulgent meal, Thanksgiving doesn't have to be unhealthy. When my older sister first had to make dietary changes, we had two separate Thanksgiving buffets: one that was gluten-free and vegan, and another that was traditional. However, after lots of research and recipe tasting, we've landed on a menu with vegan Thanksgiving sides that the whole family drools over. This list is full of both classic and creative recipes for all of your favorite Thanksgiving sides that no one will even know are vegan. 
The 15 Best Vegan Thanksgiving Sides on the Internet
Simple Vegan Dinner Rolls from Minimalist Baker
Why We Love It: Have no fear, vegan dinner rolls are here. And they are only seven ingredients and easy to make. Rolls are one of my favorite parts of the meal, so I truly believe that no one should have to turn them down. This is one of the vegan Thanksgiving sides that is a real show-stopper. 
Hero Ingredient: The vegan butter melts in your mouth.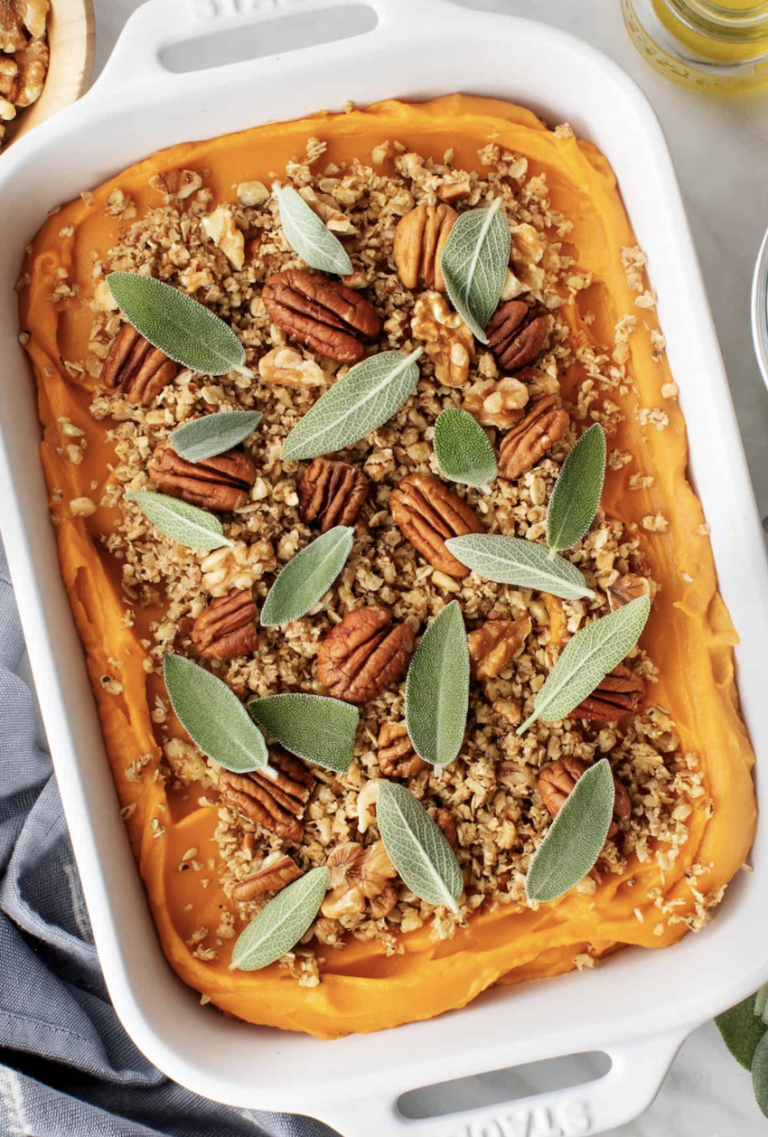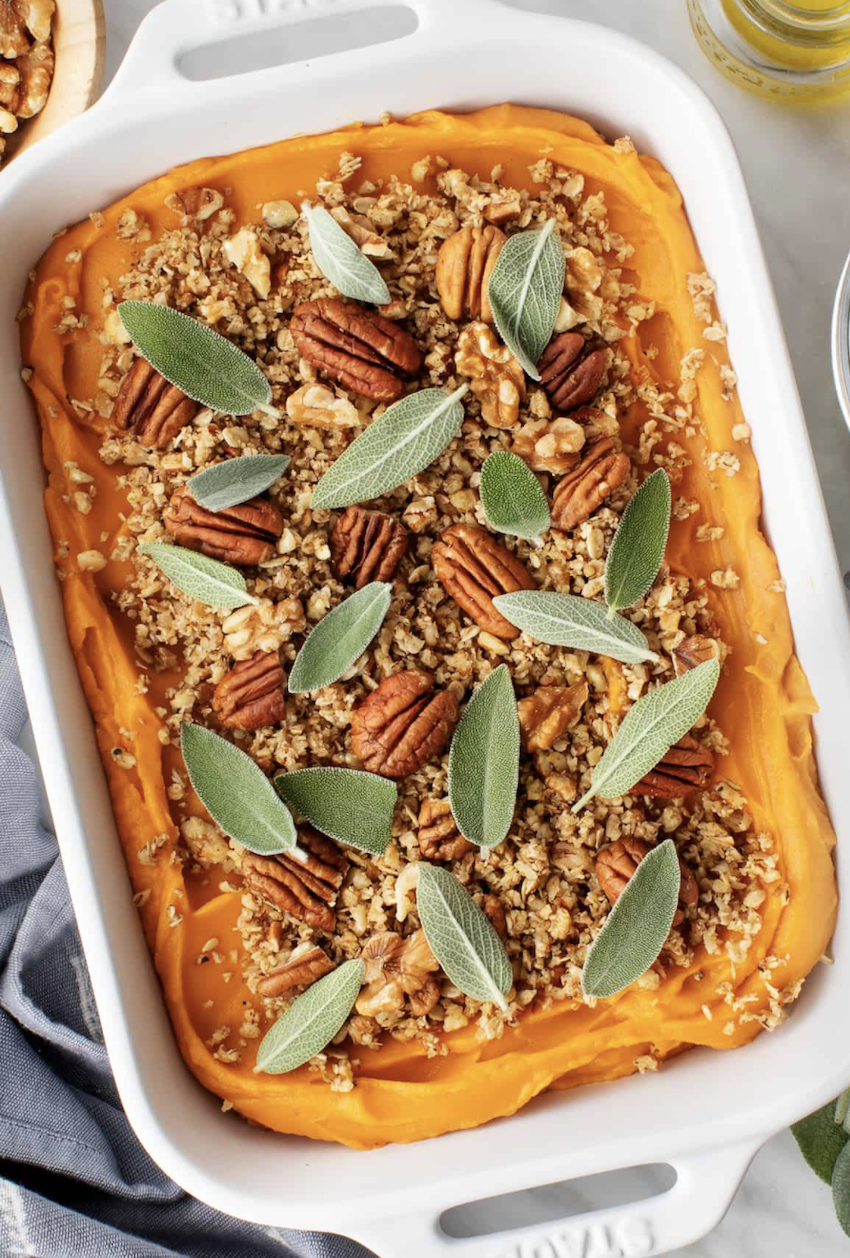 Sweet Potato Casserole from Love & Lemons
Why We Love It: Instead of covering your sweet potato casserole with marshmallows, you have to try this recipe that tops the dish with chopped pecans, walnuts, and herbs. The nutty topping makes the dish vegan, but also adds such a delicious flavor that perfectly complements the sweetness of the base. 
Hero Ingredient: The finished product of the crumble topping is good enough to eat by itself.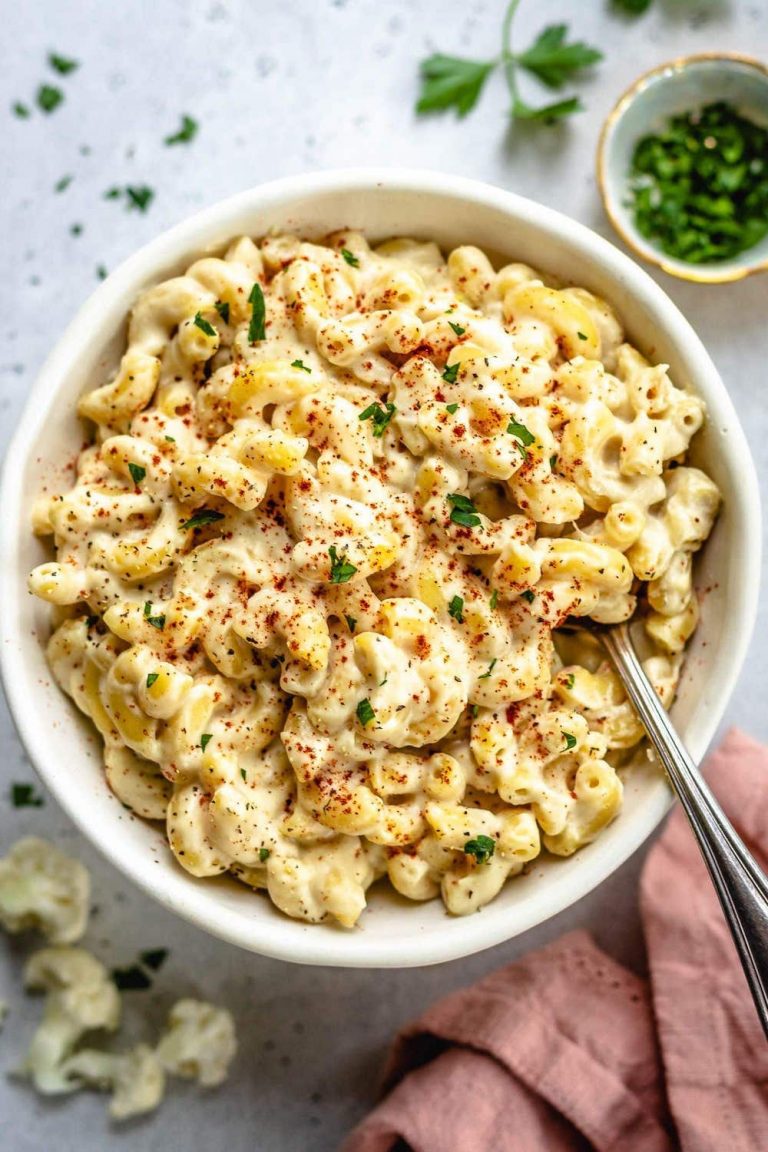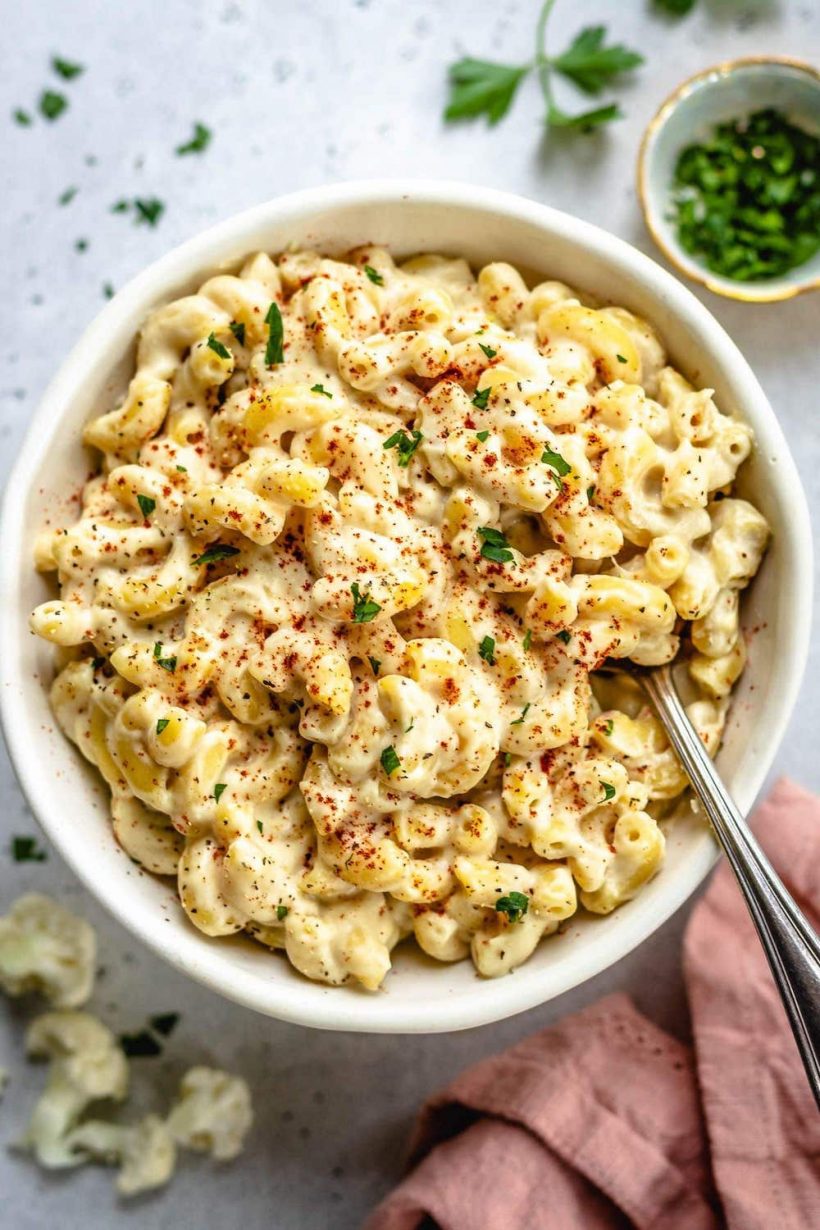 Vegan Cauliflower Mac & Cheese
Why We Love It: Do you have Mac & Cheese at Thanksgiving? My family doesn't, but this recipe makes me wish we did. I could seriously eat it every day. The recipe comes together in 20 minutes and is made with an easy, thick and velvety vegan cauliflower cheese sauce poured over macaroni noodles (which can easily be subbed for gluten-free pasta). 
Hero Ingredient: Cauliflower is a chameleon.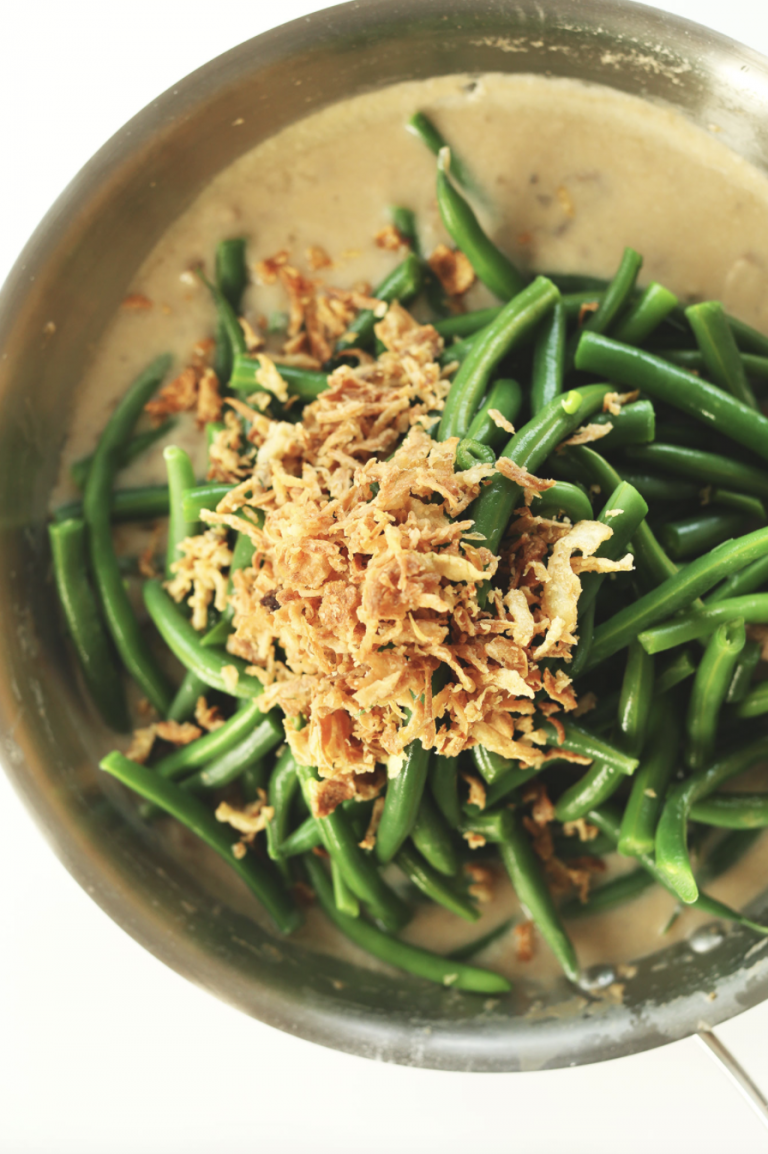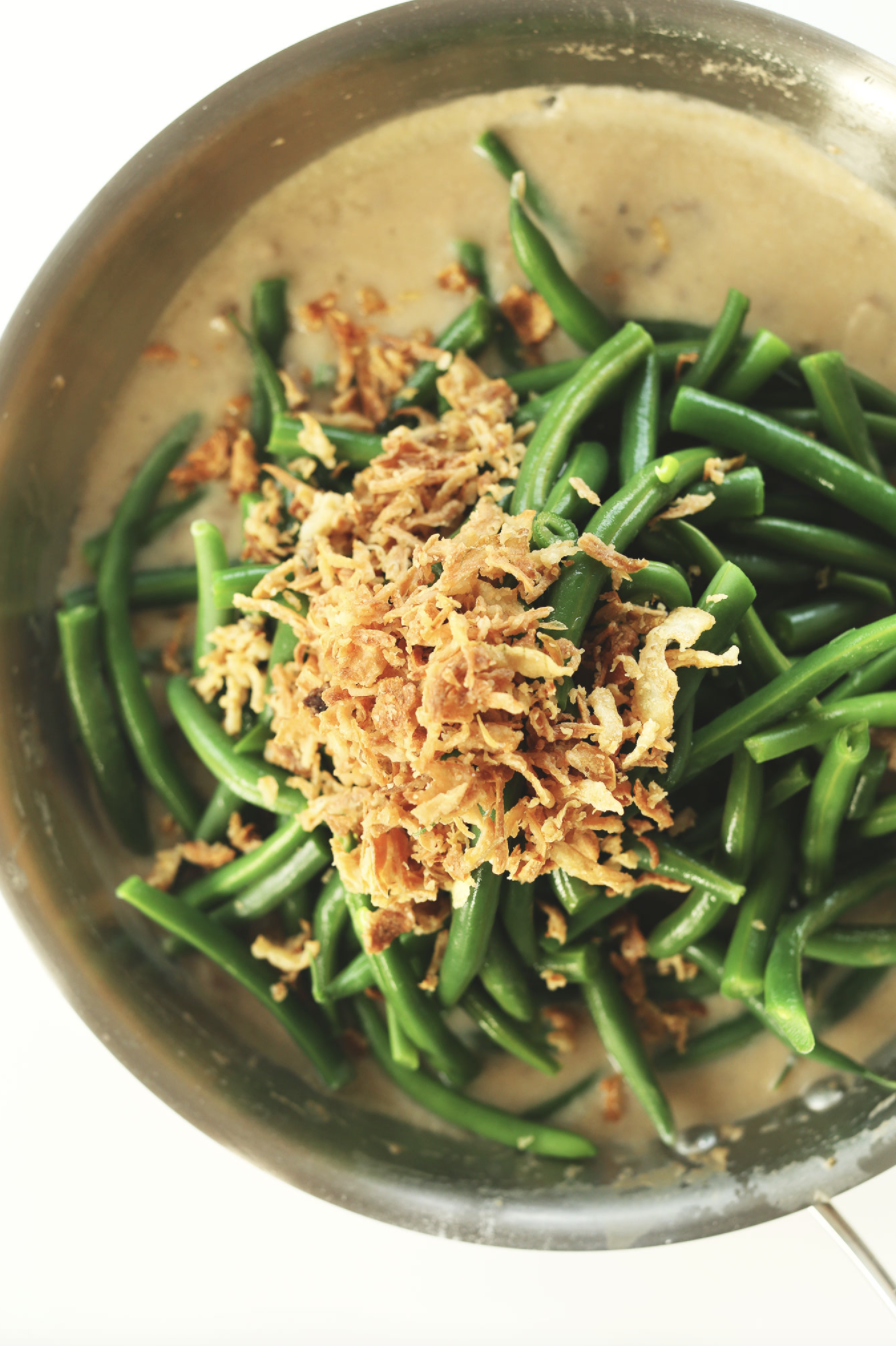 Vegan Green Bean Casserole from Minimalist Baker 
Why We Love It: Thirty-minute, made-from-scratch, vegan, and gluten-free green bean casserole? Yes, please! This recipe has just 10 ingredients and is the ultimate combo of creamy, crunchy, and comforting. Plus, it's loaded with veggies.  
Hero Ingredient: Crispy fried onions have always been my favorite part.
Honey Roasted Carrots With Spicy Citrus, Sage & Pepitas
Why We Love It: Even if you aren't a cooked-carrot fan, this recipe might win you over with its secret sauce. It's got the perfect balance of acidity, sweetness, and spice finished with fresh sage that gives it major autumn vibes. You can't say you don't like cooked carrots until you try this recipe. 
Hero Ingredient: The pan sauce, because it can be added to any fall veggie in your fridge.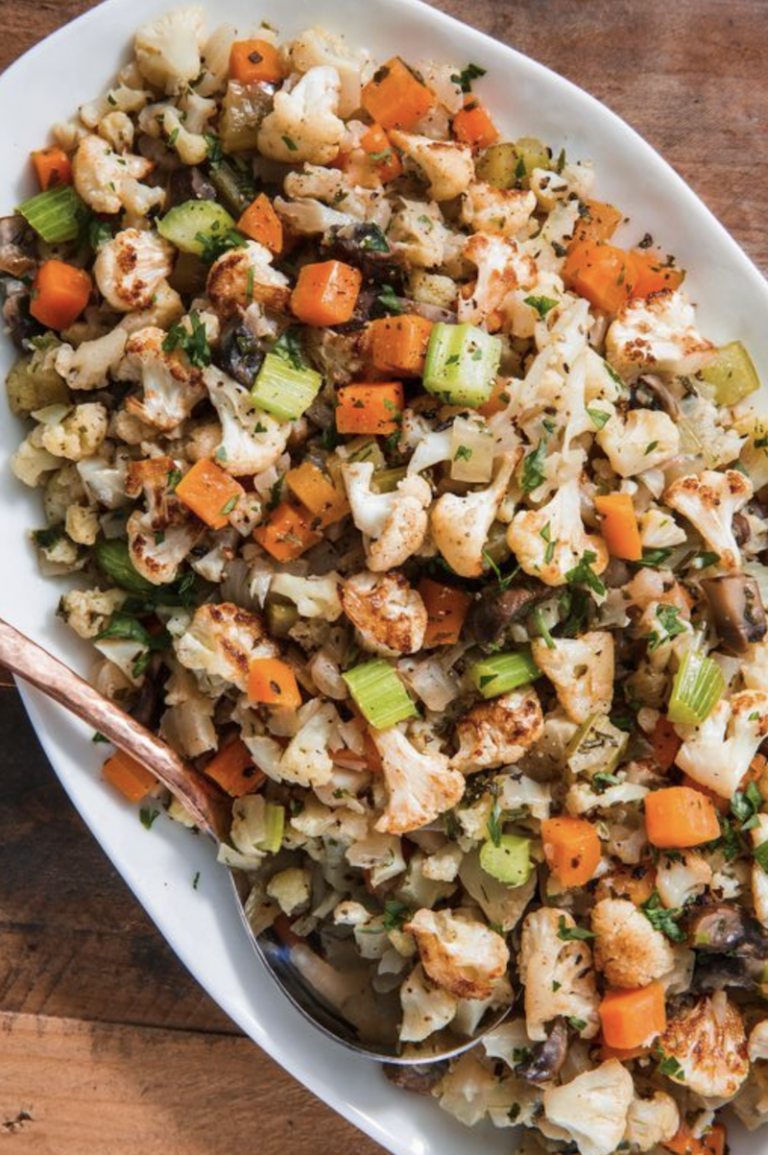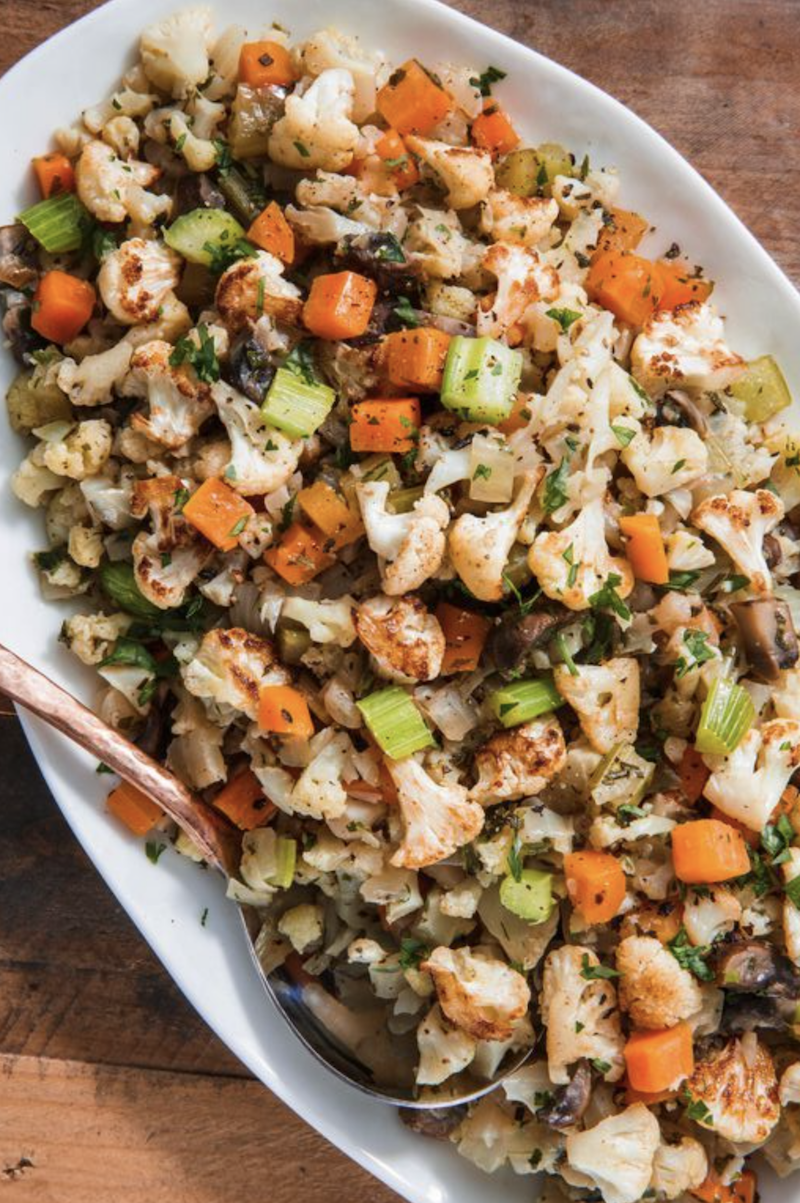 Best-Ever Cauliflower Stuffing from Delish
Why We Love It: Whoever thought of swapping cauliflower for bread in this stuffing is a genius. This recipe is low-carb, gluten-free, and delicious. However, the original recipe calls for butter, so be sure to swap for coconut oil or vegan butter. It was just too good not to include!
Hero Ingredient: The cauliflower won't even make you miss the bread.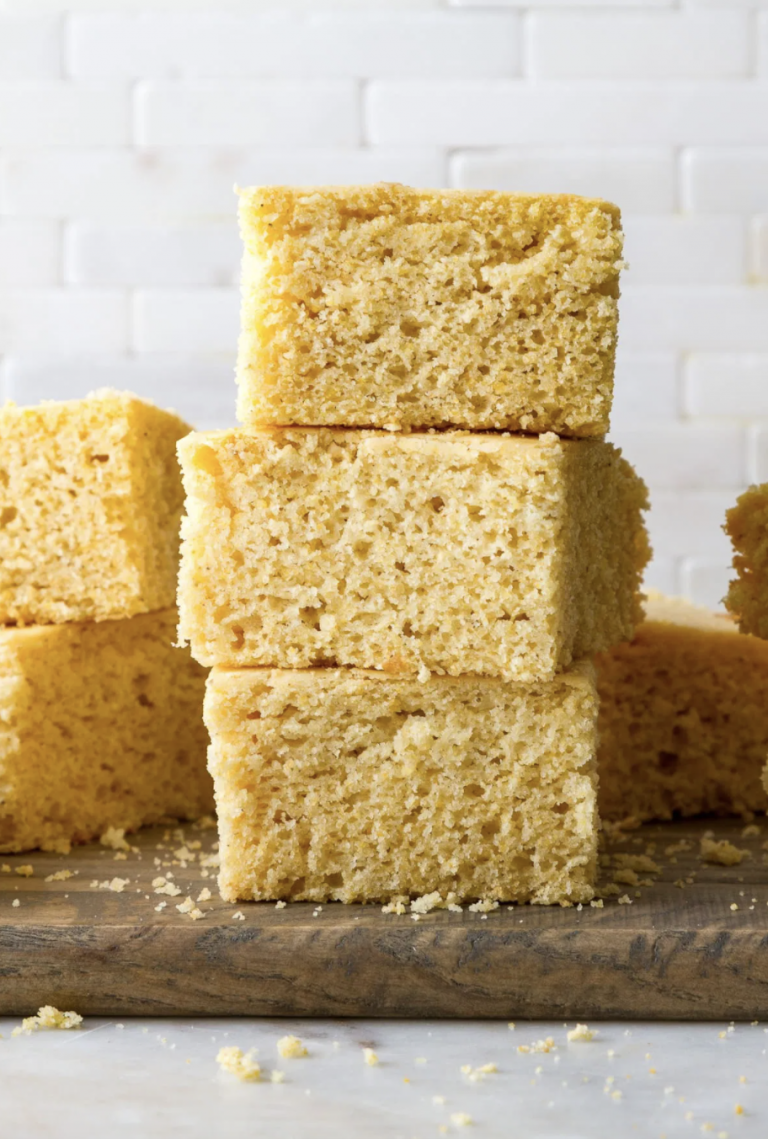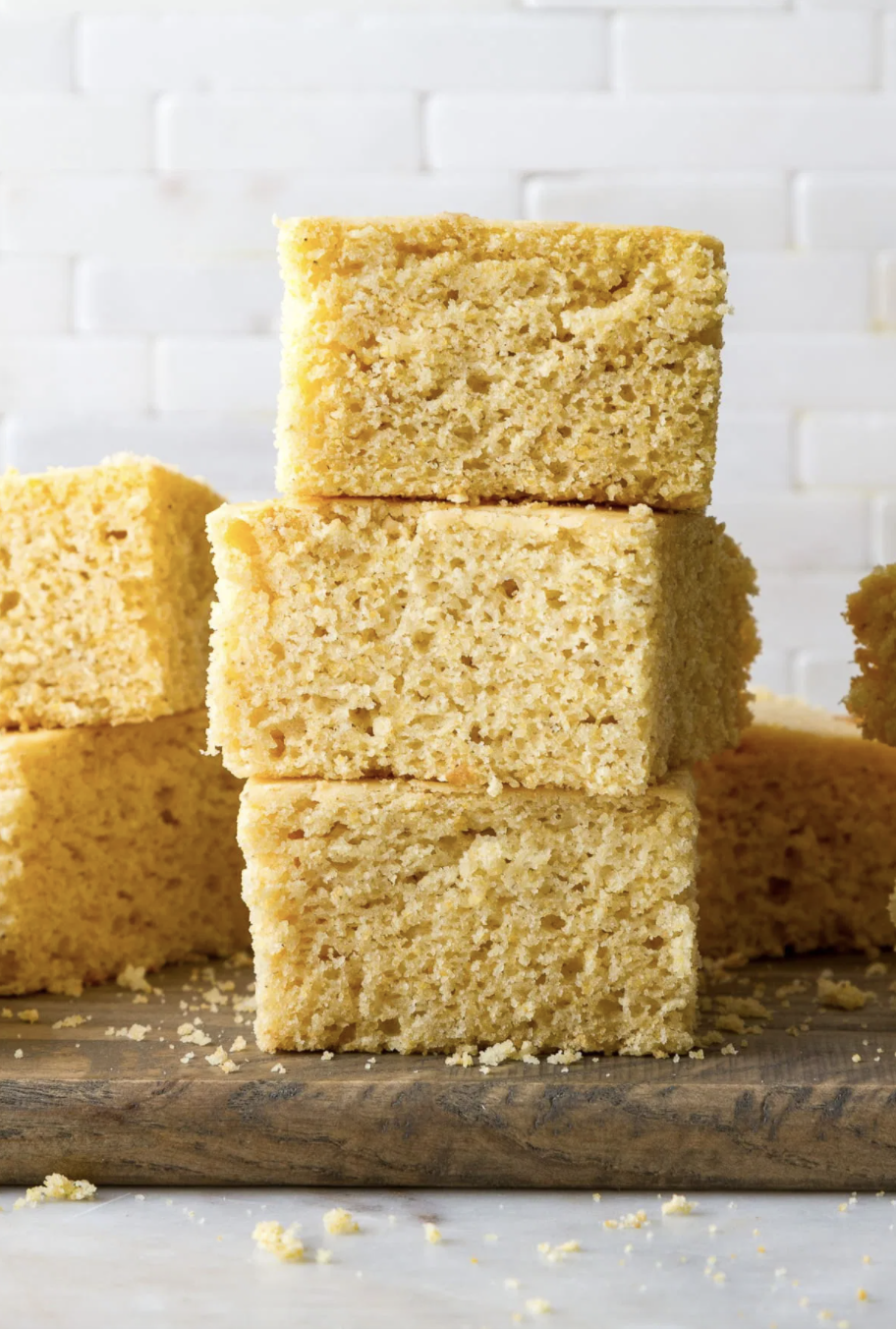 Vegan Cornbread from The Simple Veganista
Why We Love It: I'm a huge fan of cornbread in the fall. This simple vegan recipe is ready in 30 minutes and pairs perfectly with everything from Thanksgiving dinner to a warm bowl of chili. It's also easily made gluten-free and refined sugar free with just a few suggested swaps.
Hero Ingredient: What is cornbread without the yellow cornmeal?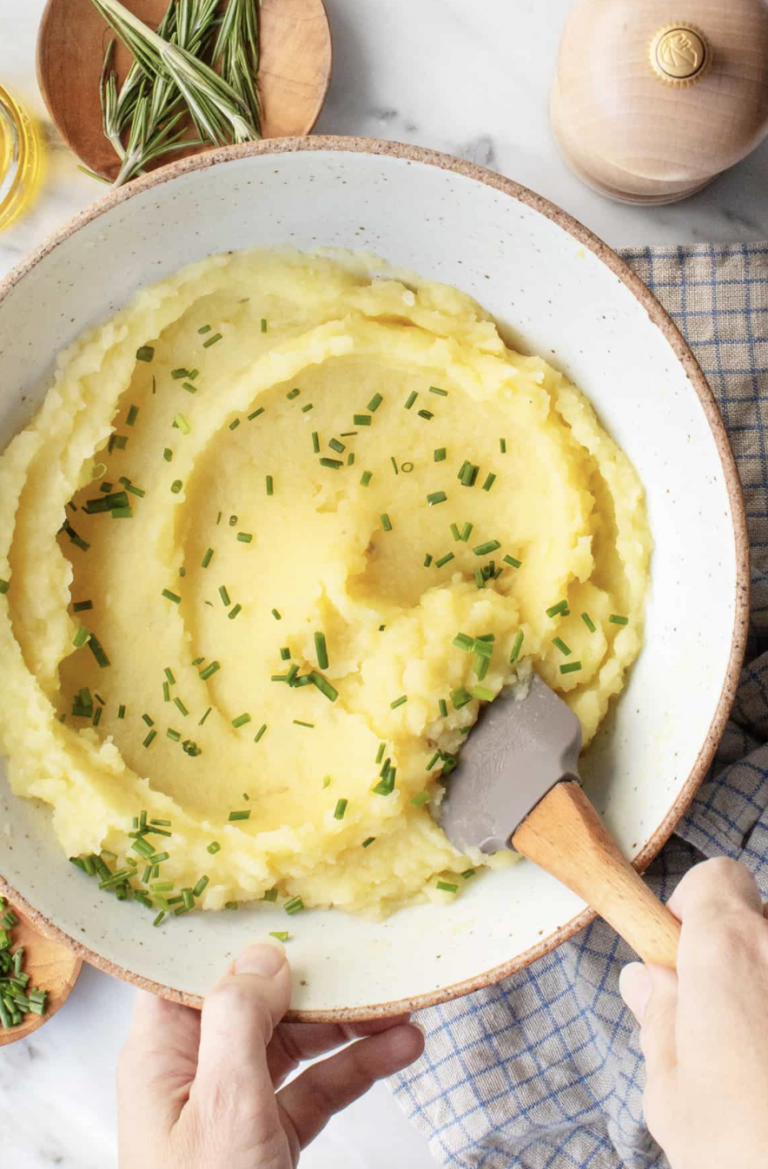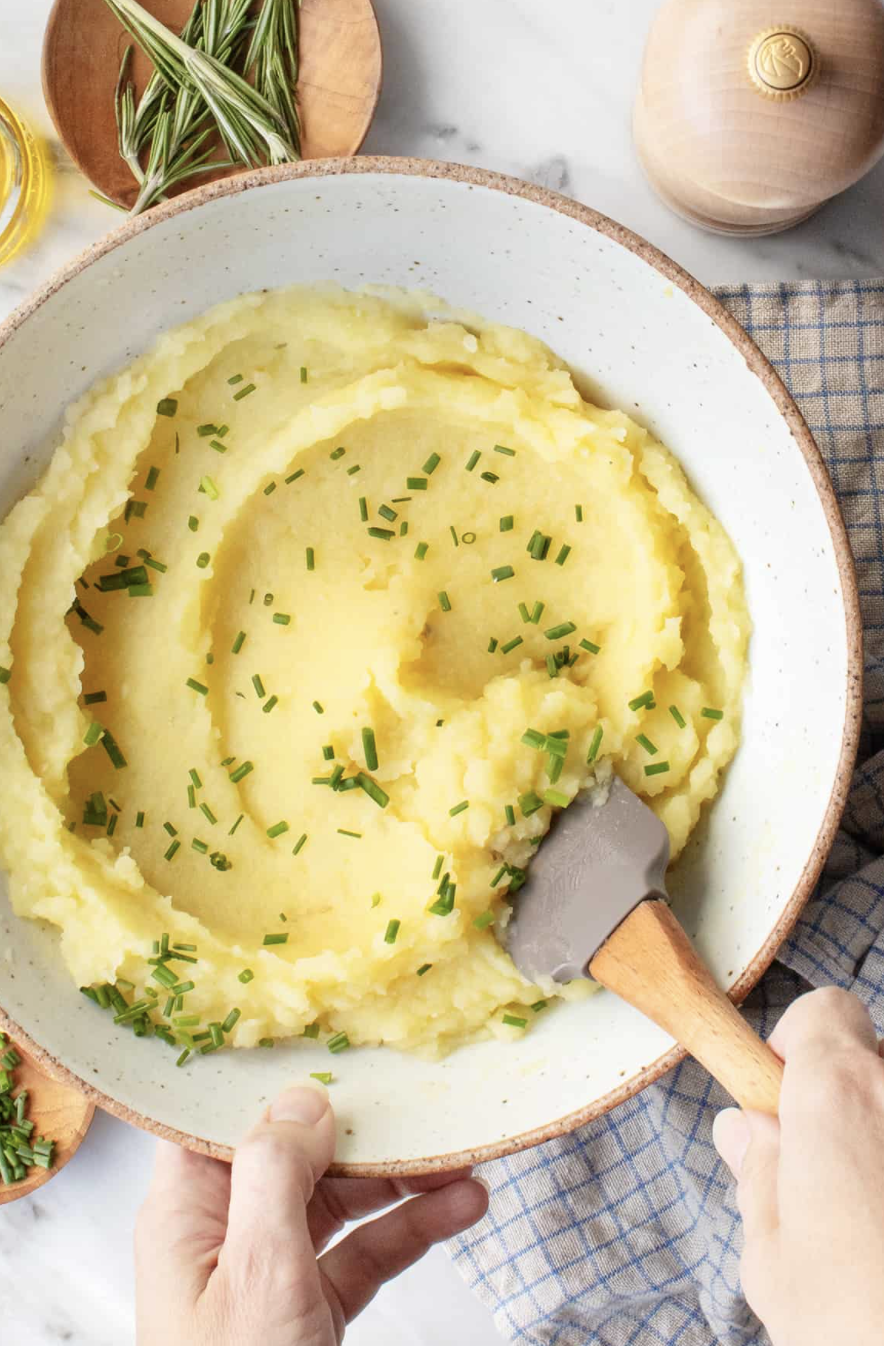 Roasted Garlic Mashed Potatoes from Love & Lemons
Why We Love It: The idea of mashed potatoes without butter or milk originally scared me, as I am somewhat of a mashed potato connoisseur. However, this recipe does not skimp on flavor or creaminess. The garlic and the olive oil come together to create mashed potatoes that everyone is sure to love, no matter what they are used to. 
Hero Ingredient: A whole head of roasted garlic sets the recipe apart.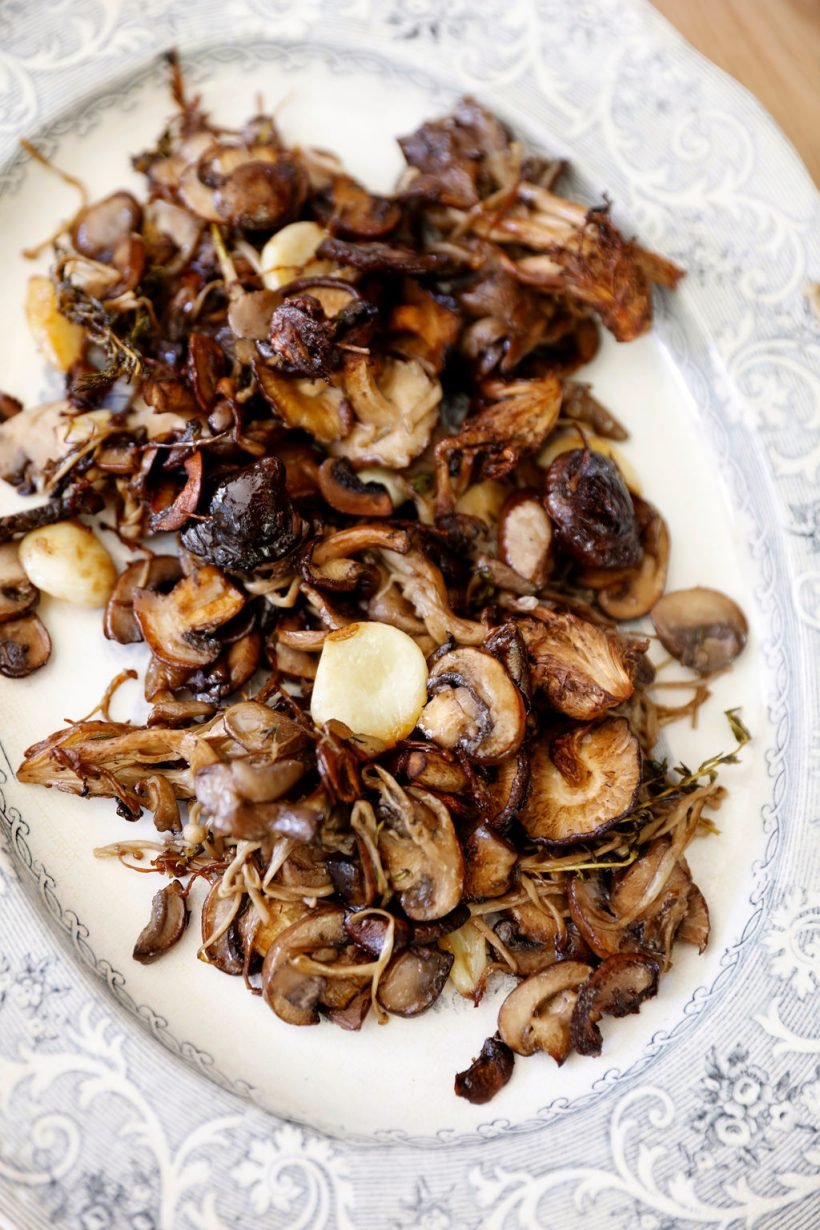 Roasted Mushrooms with Thyme and Smoked Salt
Why We Love It: This recipe for roasted mushrooms with thyme and smoked salt is a cozy, hearty side dish for entertaining all year round, but it's perfect for vegan Thanksgiving sides. This recipe is from our Tastemakers interview with Kennesha Buycks, and we are so glad she shared it with us.
Hero Ingredient: Thyme tops it all off terrifically.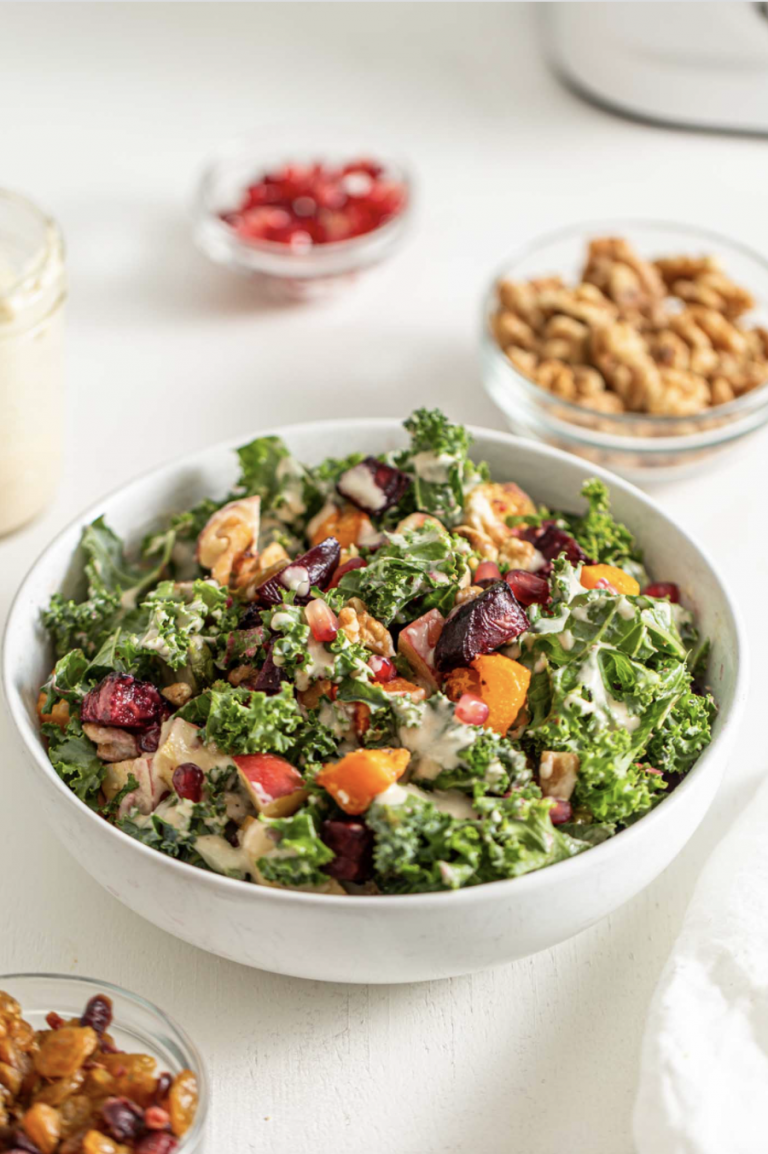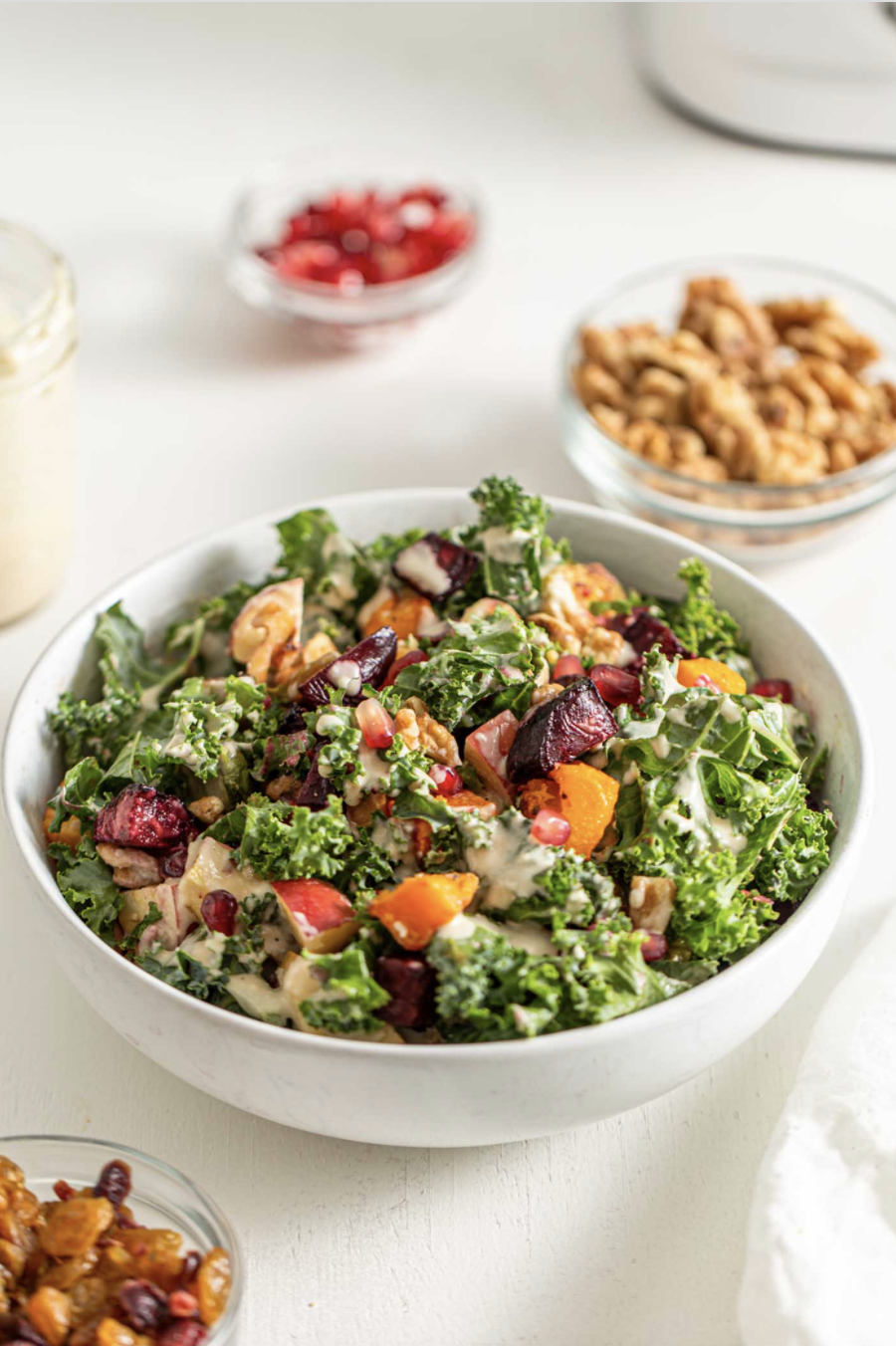 Fall Harvest Salad from Running on Real Food
Why We Love It: Both fall and winter's best ingredients shine in this vegan and gluten-free side salad. It's made with a maple tahini dressing and might just be your new favorite Thanksgiving menu item. Served as a side or an appetizer, everyone can enjoy this recipe.
Hero Ingredient: The tahini maple dressing is like icing on the cake (because I could literally lick it off the spoon).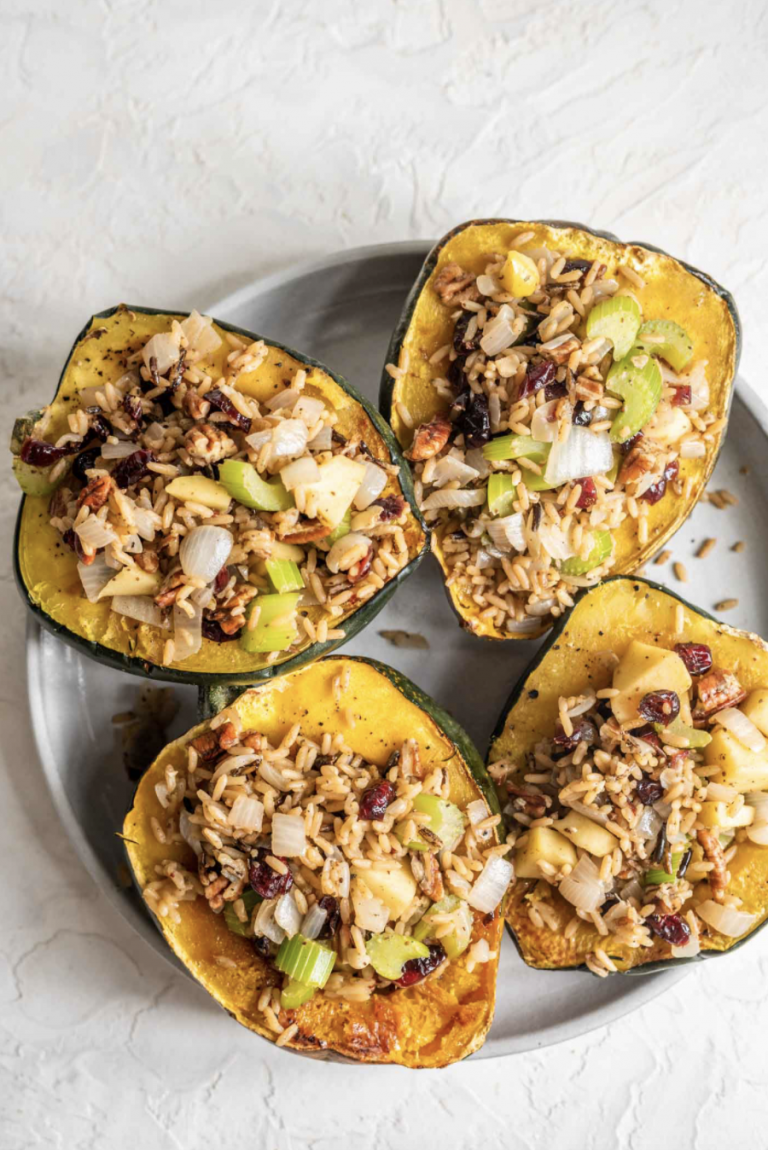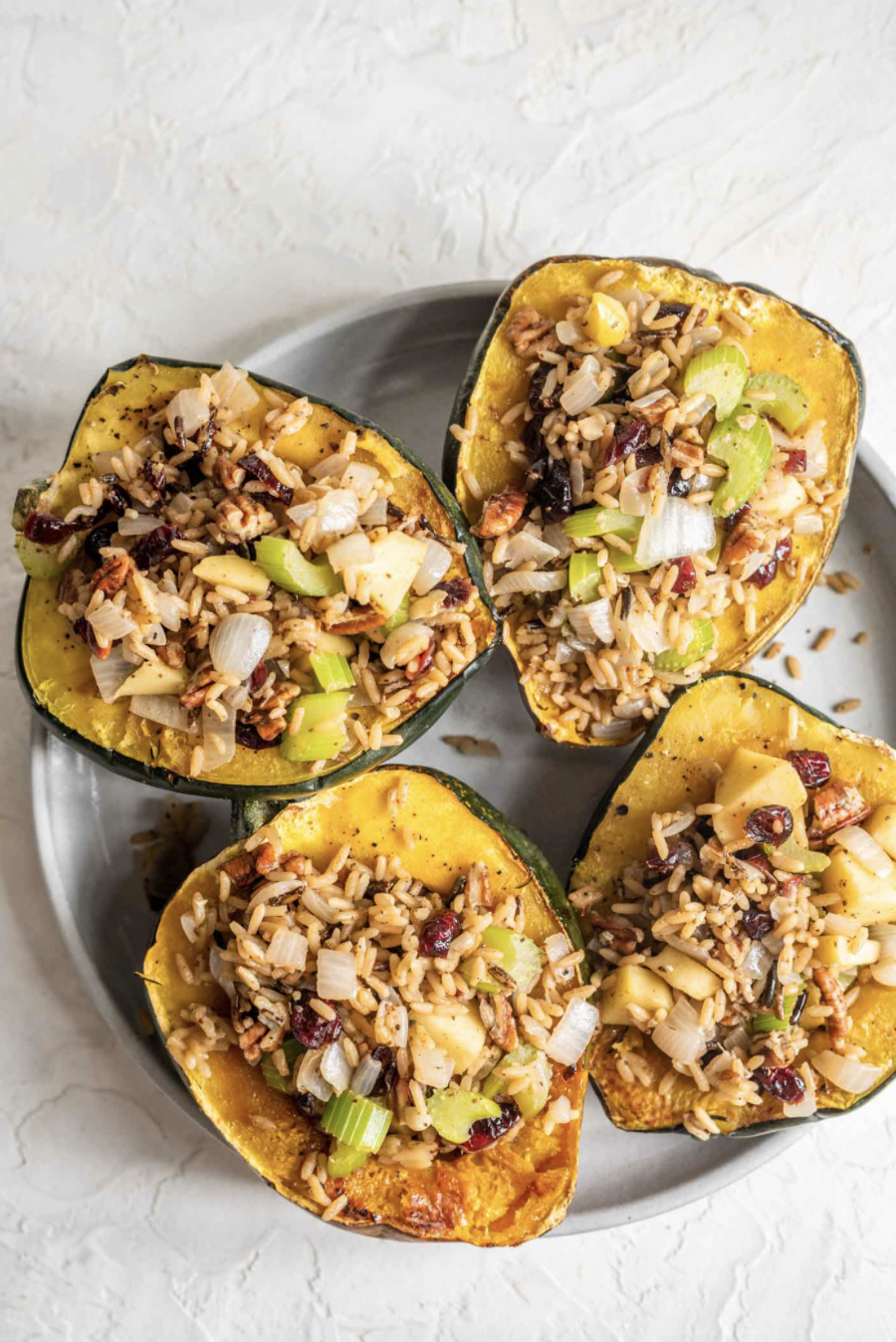 Stuffed Acorn Squash from Running on Real Food
Why We Love It: While this might not be a traditional Thanksgiving side, this stuffed acorn squash recipe is the perfect addition to the menu this year. They are made with apples, cranberries, pecans, brown rice, and sage… AKA all of the best fall flavors.  
Hero Ingredient: The acorn squash holds it all together… literally.
Sweet & Sour Cider Glazed Brussels Sprouts with Dates & Pecans
Why We Love It: Instead of leaning on her typical method of roasting halved sprouts until crispy, Camille shreds these into thin little ruffly bites, then does a hard sear in a cast-iron skillet to get the perfect char. A quick toss in a sweet vinegar sauce with a secret ingredient (apple cider!) and a sprinkle of toasted pecans, dates, and chili flakes, and voilá. You have a killer vegan Thanksgiving side.
Hero Ingredient: Apple cider gives this dish major fall feels.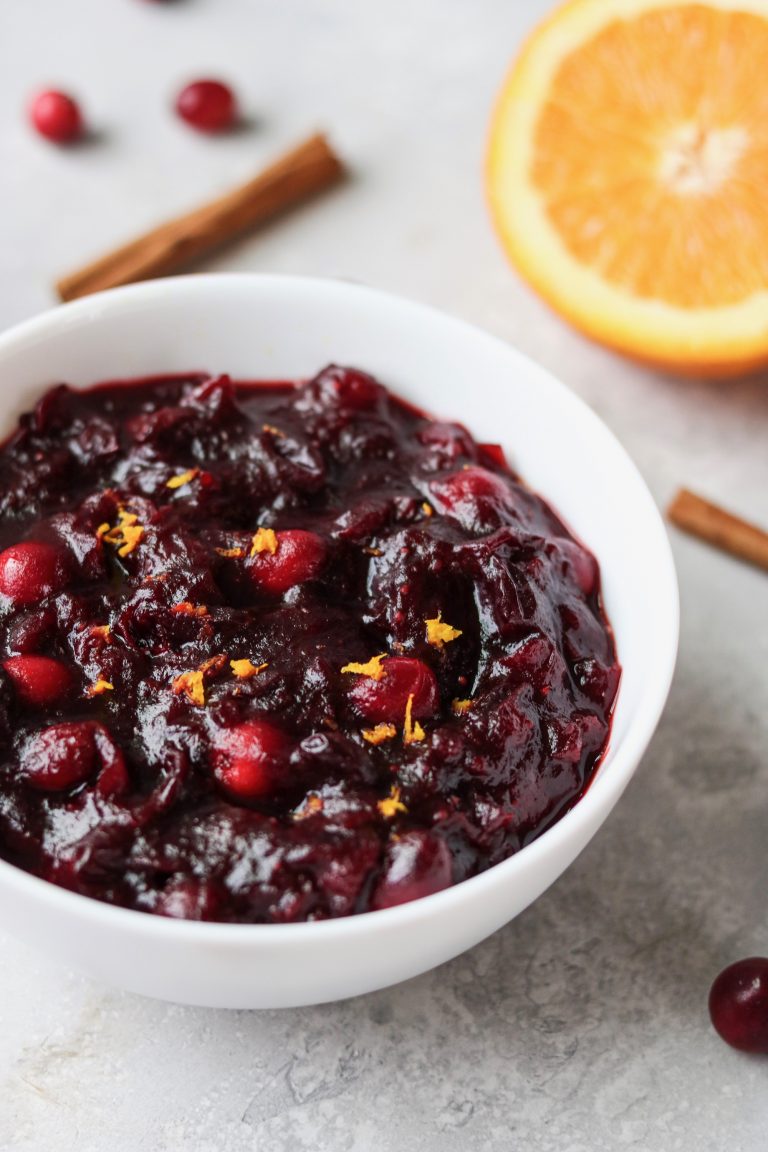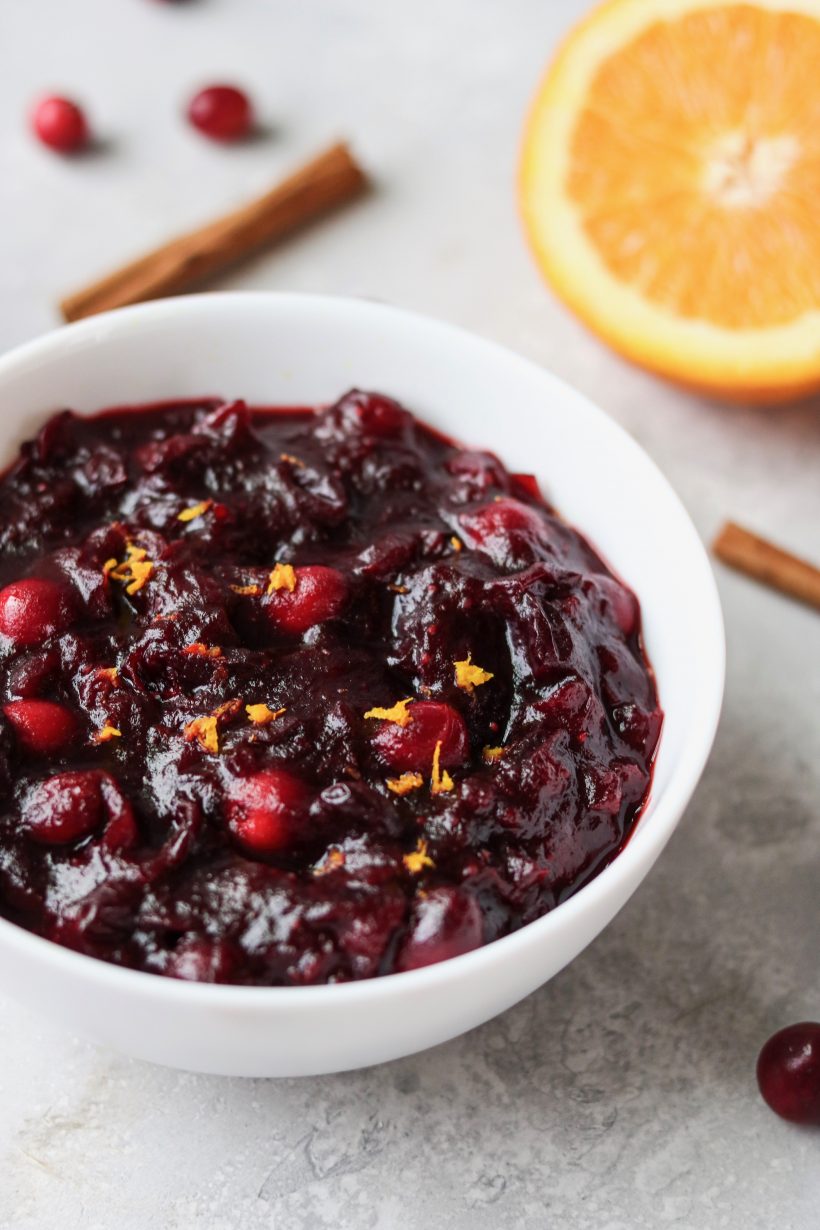 Paleo Orange Cranberry Sauce from Mary's Whole Life
Why We Love It: Homemade cranberry sauce has never been easier. This recipe is vegan, gluten-free, refined-sugar-free, and delicious. The orange, cinnamon, and coconut sugar give this classic Thanksgiving side a unique twist that your guests will love.
Hero Ingredient: The orange juice and orange zest really are the best.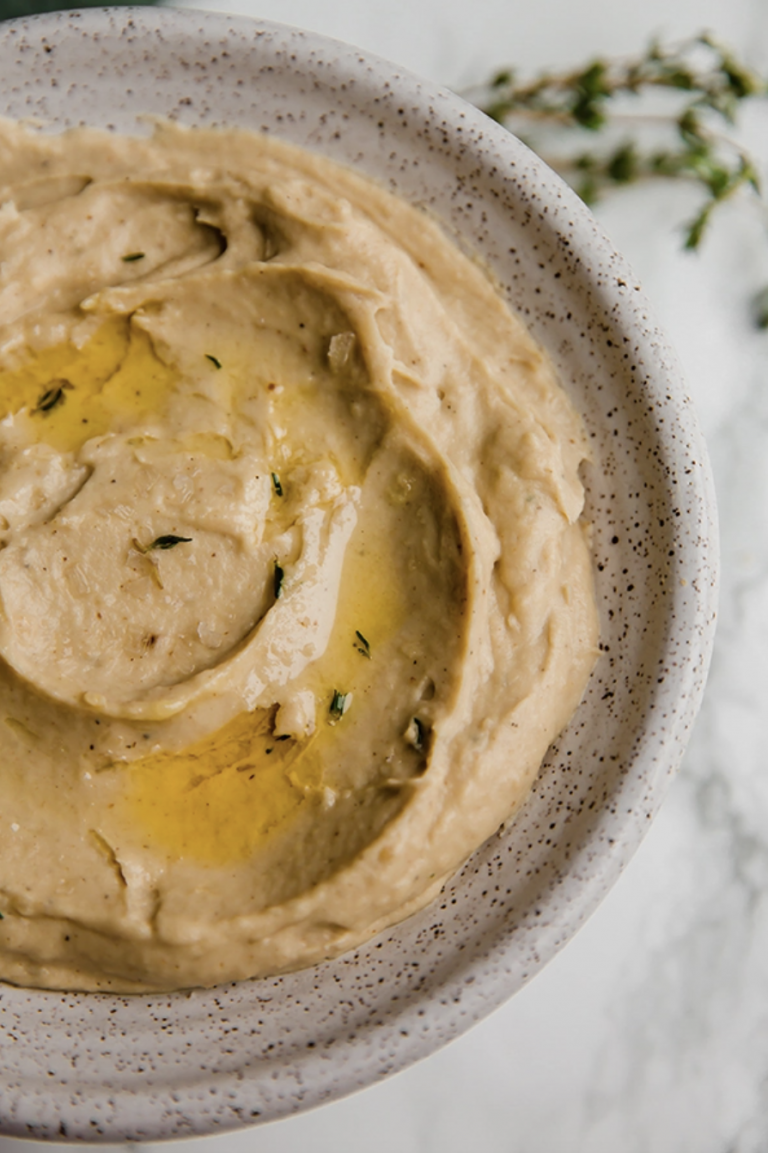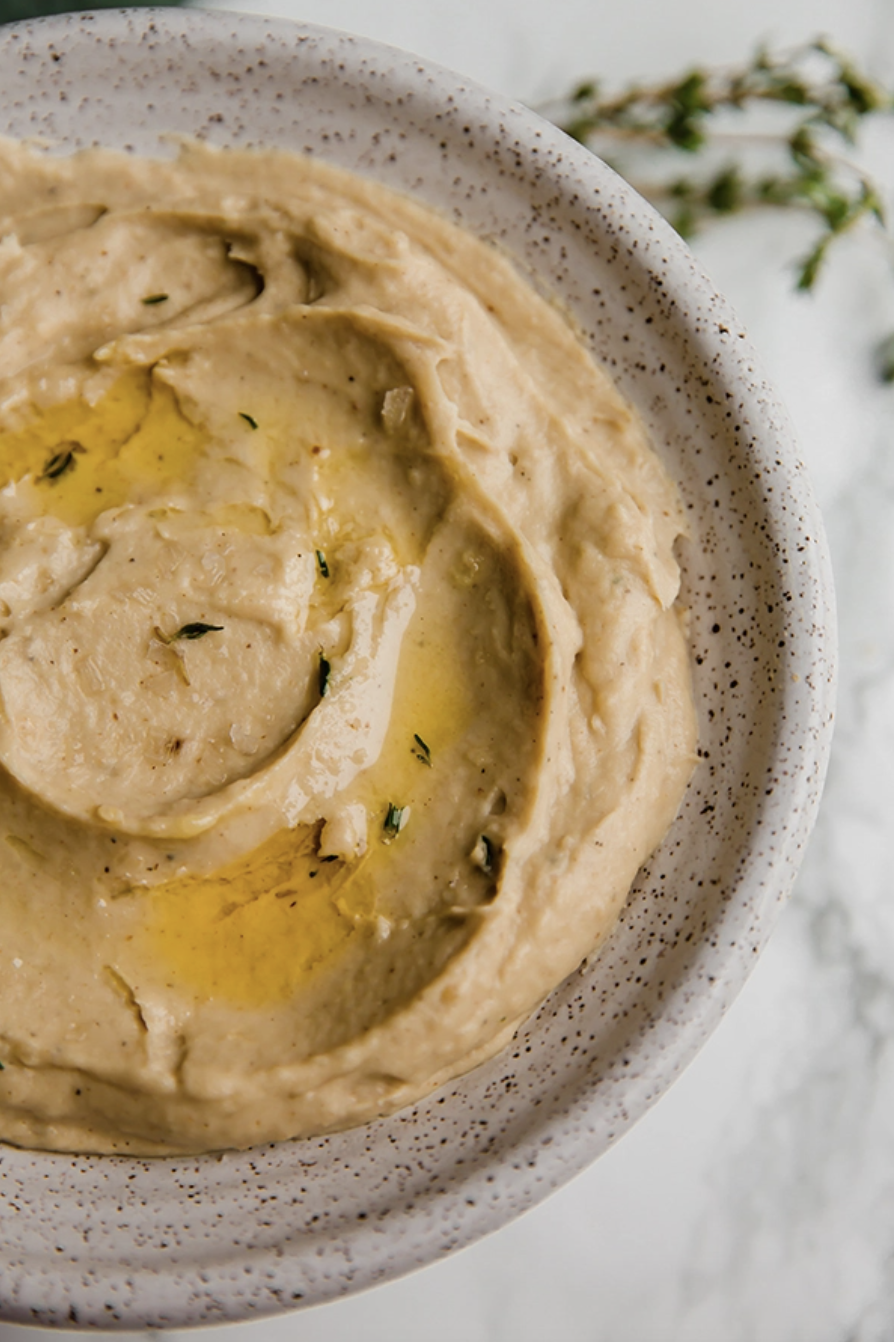 Roasted Cauliflower & Parsnip Mash from Unbound Wellness
Why We Love It: My mom made this recipe for Thanksgiving last year, and it's a new family favorite. The addition of parsnips to the classic mashed cauliflower gives it even more of the beloved potato flavor. It's also paleo and Whole-30. Note: be sure to sub ghee for olive oil or coconut oil to be 100% vegan. 
Hero Ingredient: Parsnips give it both the texture and flavor of potatoes.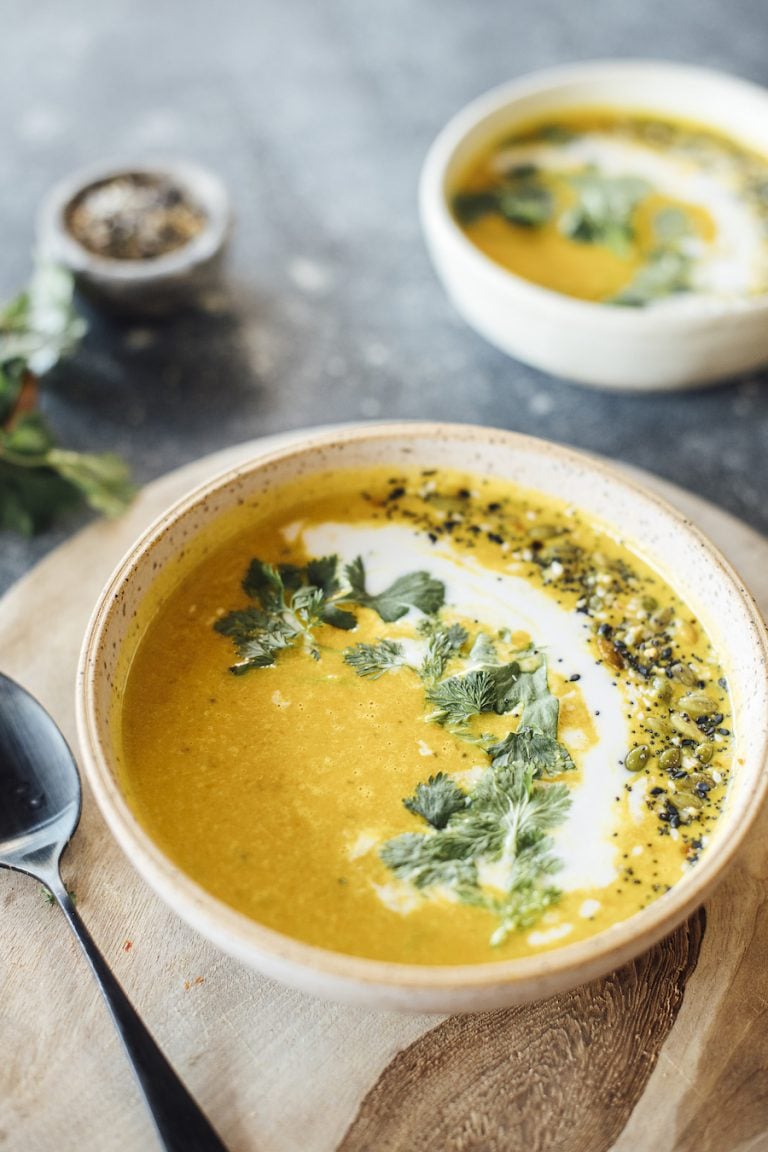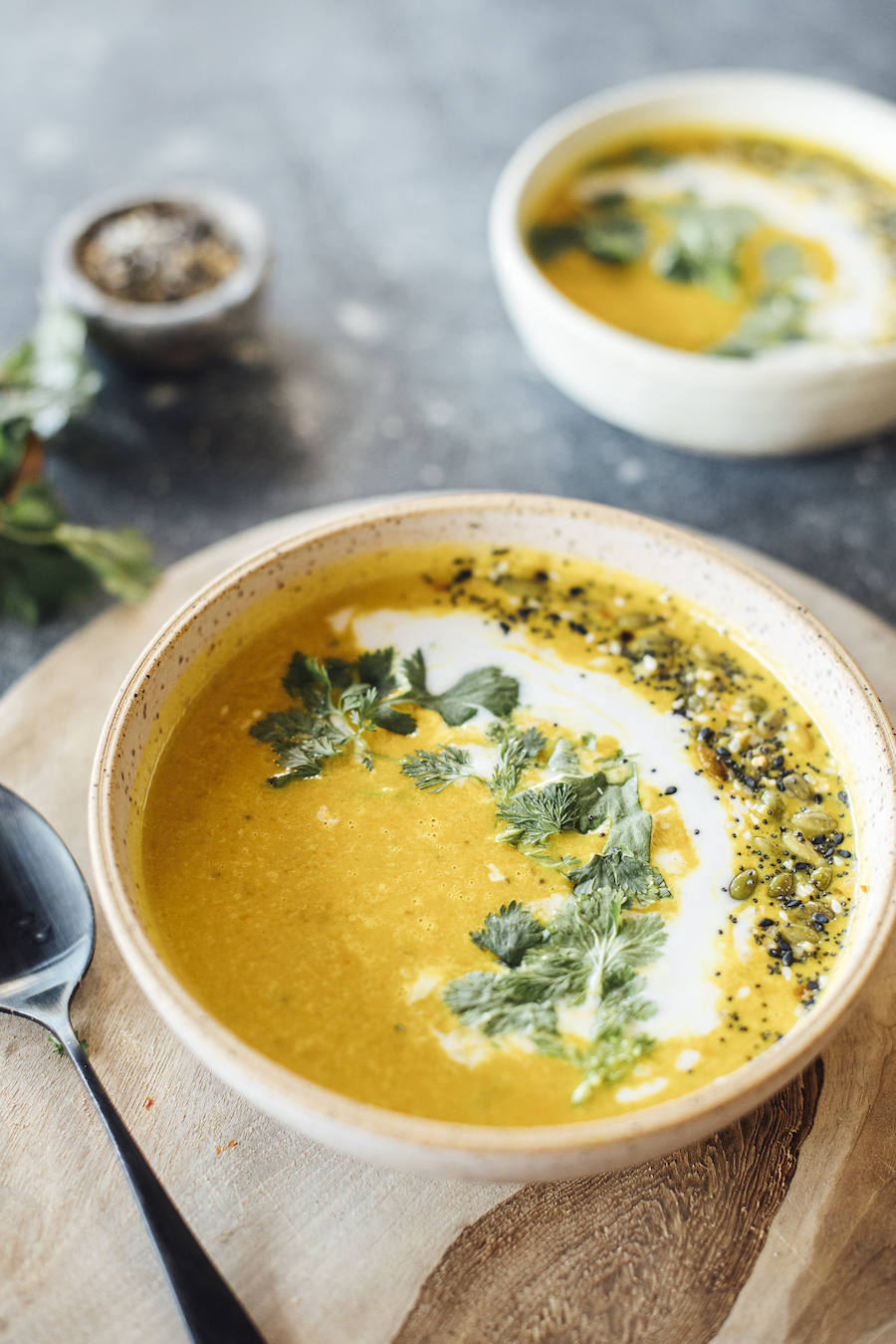 Vegan Butternut Squash Soup
Why We Love It: Soup might not be the most traditional Thanksgiving dish, but this vegan butternut squash soup pairs perfectly with the meal. It's healthy, but it has so much flavor that you won't even care. 
Hero Ingredient: Coconut milk makes this soup so comforting and creamy (without the cream).