21st March 2021 marks the 20th anniversary of the launch of the Game Boy Advance. Nintendo's first true successor to the original Game Boy line (the Game Boys Pocket and Color notwithstanding), the GBA in all its forms — original horizontal console, clamshell SP model, and ludicrously small (and sexy) Micro — would be the company's final handheld to carry the Game Boy branding; the experimental Nintendo DS came along in the mid-2000s and swiftly ate the GBA's lunch.
One of the cleverest things about the DS, though, was the GBA slot in the bottom of the original and Lite models. You could happily transition to the new portable (and ditch the worm light if you never picked up an SP or a Micro) without losing access to the huge library of Game Boy Advance titles.
And what a library it is! Much like many of our Best Games and Series rankings, in order to find out definitively the top 50 Game Boy Advance games ever we asked Nintendo Life readers to score for their favourite GBA titles out of 10. Those User Ratings are tabulated in real time and form the ranked list below — it's entirely possible to change the order, even after publication. Even GBA games in our database that are bubbling under the top 50 can elbow their way in if they get sufficient love from your lovely selves!
So, don't worry if you missed out on 'voting' in Advance (see what we did there?) — simply scroll down and rate them now. Alternatively, use the search bar at the top of the page to search for any GBA game in our database and rate it via its Game Page for a chance to see it rise through the ranks and appear.
For now, though, we proudly present the 50 best Game Boy Advance games ever…

Publisher: Nintendo / Developer: Suzak
Release Date:
20th Sep 2004 (USA)
/
4th Jun 2004 (UK/EU)
If the story missions in F-Zero: GP Legend become too gruelling, there's always the option of tackling Grand Prix mode across a variety of difficulty tiers, which helps scale up the challenge as your skills improve. Before long you will be snaking your way around eye-watering turns and hazards in an unblinking state, where your muscle memory kicks in and nothing can break your concentration. That is the true F-Zero experience — the same one that has held up since GP Legend hit Europe in 2004, and indeed when the SNES classic tore onto our shores in 1992. That the format remains endearing is testament to the developer's gripping, yet savage design. With hours of content and gruelling challenge this is a stellar F-Zero experience.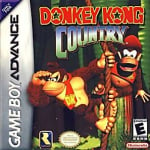 Publisher: Nintendo
Release Date:
9th Jun 2003 (USA)
/
6th Jun 2003 (UK/EU)
It's Donkey Kong Country, but on the GBA with a few more bells and whistles. This port of Rare's 16-bit platformer gave fans yet another portable version to enjoy, although this effort is much closer to the SNES original than the (still very impressive) Game Boy Color version.
Turns out people really like DKC. Who knew?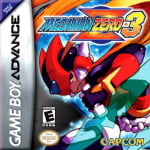 Publisher: Capcom / Developer: Inti Creates
Release Date:
5th Oct 2004 (USA)
/
3rd Sep 2004 (UK/EU)
Diminishing returns? Pah! — there's no such thing as too much Mega Man!
Mega Man Zero 2 made some drastic changes to the first game's formula to make it more enjoyable, and Mega Man Zero 3 finetunes things a little more, but stops short of major changes; a classic example of not messing with something that works. If you enjoyed the previous titles, you will absolutely get a kick out of this one as well, and all the collectibles should keep you entertained. Again!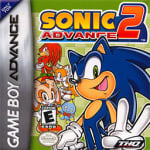 Publisher: SEGA / Developer: Dimps
Release Date:
9th Mar 2003 (USA)
/
21st Mar 2003 (UK/EU)
Building on the good foundation put down in the previous entry, this middle game in the Sonic Advance trilogy upped the difficulty to a level that put some players off, but Sonic Advance 2 retained the elements that made the first game such a good translation of the 2D Sonic formula to the GBA platform: great music, lovely visuals, clever level design, and — above all — that proper Sonic 'feel'. You haven't got to go fast, but it's highly encouraged.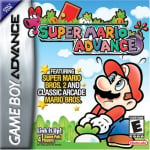 Publisher: Nintendo / Developer: Nintendo R&D2
Release Date:
11th Jun 2001 (USA)
/
22nd Jun 2001 (UK/EU)
The first of the Super Mario platformer ports (and the one that kicked off the most convoluted naming convention in gaming history), Super Mario Advance brought Super Mario Bros. 2 to the GBA in the 16-bit style of Super Mario All-Stars. With the ability to choose between four characters carrying over from the original, it gained a point system in addition to its facelift, as well as several collectibles to find throughout each stage. Overall, it's still one of the best ways to revisit the game, and you also get the remake of original Mario Bros. bundled in — that little multiplayer bonus would feature on multiple other entries in this GBA port series going forward.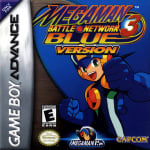 Publisher: Capcom / Developer: Capcom
Release Date:
24th Jun 2003 (USA)
/
4th Jul 2003 (UK/EU)
Mega Man Battle Network 3 is very much the point where the series hit a peak. The gameplay systems and presentation are on point and it meshes together to form a very satisfying and unified whole. There are occasional issues with random encounters and corny dialogue, but it doesn't detract from the overall experience in a major way. When it comes to RPG-lite virus-busting Mega Man action, it doesn't get any better than this.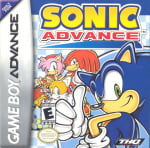 Publisher: SEGA / Developer: Dimps
Release Date:
3rd Feb 2002 (USA)
/
8th Mar 2002 (UK/EU)
In the decades since the shocking first appearance of Sega's mascot on a Nintendo handheld, it's fair to say that not every team that's worked on a 2D Sonic game has nailed the delicate sense of inertia and tight physics that characterise the classic 16-bit titles. Sonic Advance is one such example that just gets it. Developer Dimps retains the classic feel and course design that made the originals special while adding fresh elements that prevent it from feeling like a re-tread of old ideas. Vibrant visuals, charming animation, excellent audio; add multiplayer into the mix — as well as the Tiny Chao Garden that linked to the Gamecube — and Sonic Advance is a platforming treat up there with hedgehog's finest.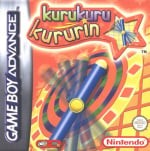 Publisher: Nintendo / Developer: Eighting
Release Date:
11th Feb 2016 (USA)
/
22nd Jun 2001 (UK/EU)
This GBA launch title may start off a little too easy but that's about all you can fault with Kuru Kuru Kururin. It won't take you long to clear every level, but doing it without error is a tough challenge and you'll love every minute as you guide a big ol' constantly rotating stick (sorry, Helirin) around tricky, colourful courses. With plenty of environmental variety and some terrific music, there's a lot of enjoyment from simply improving your times on the various courses. Kuru Kuru Kururin is one of the GBA's most delightful treats and perfect for portable play — a brilliantly fun little game that's a bit different from the norm.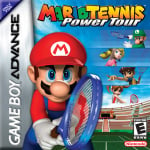 Publisher: Nintendo / Developer: Camelot
Release Date:
5th Dec 2005 (USA)
/
18th Nov 2005 (UK/EU)
Veteran developer Camelot proved it was still top seed with this one. With a comprehensive story mode, tight and entertaining tennis gameplay mechanics and a surprising amount of depth, Mario Tennis: Power Tour (or Mario Power Tennis as it's known in Europe) is a winning on-court return for the plumber (and his pals). It's pretty dialogue-heavy, but there's a deep, rewarding experience to be found underneath all the waffle, with the story mode serving up a satisfying sense of progression from the very beginning to the Game-Set-Match.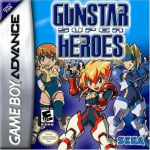 Publisher: SEGA / Developer: Treasure
Release Date:
6th Oct 2005 (USA)
/
4th Nov 2005 (UK/EU)
Gunstar Super Heroes is a sequel that lives up to the prestige of the name it awkwardly sandwiches a 'Super' in the middle of. The gameplay and controls of Treasure's classic 1993 Mega Drive game are altered to work better on the portable, but the result is every bit as compelling, even if it's on the short side and doesn't feature co-op play. As run and gun games go, Gunstar Heroes is up there with the very best. This sequel is also very good — one might even say super.