As kids, we were often sold the idea that acne is exclusive to our teenage years—a coming-of-age gift to be handled before graduating to the adult world. But by the time we reach our 20s, most of us have the evidence to demystify that particular theory. Breakouts don't care what phase of life you're in (or what important events you might have coming up.) Even well into your 40s, acne can strike, and it's actually incredibly common.
Our 40s are challenging for skin under normal circumstances. This decade is when many begin to experience the effects of menopause, including a decrease of acne-curbing estrogen. But the past few months in particular may have been especially harsh. "Lately, we have had a huge number of people in their mid to late 30s and 40s with full-blown acne, all in the masked areas of the face and jawline," explains celebrity facialist, Joanna Vargas.
To help us navigate the ins and outs of acne in your 40s, we tapped a group of estheticians and dermatologists—Dr. Parvaneh Rafaeloff, owner and medical director at Le Jolie Medi Spa in Los Angeles; Joanna Vargas, author of Glow From Within and founder of her namesake salons and skincare line; and Emily Hoyt, founder of wellness and beauty brand, Lather. Read on for their guide to navigating acne (and their dreaded scars) in your 40s.
First Thing's First: What Is Acne
Acne is an extremely common skin condition that happens when our pores become blocked by hair, sebum (an oily substance), dead skin cells, or bacteria. This results in whiteheads, blackheads, or any number of small, tender bumps along the skin. There is no one-size-fits-all answer when it comes to acne, but fortunately, it's very treatable.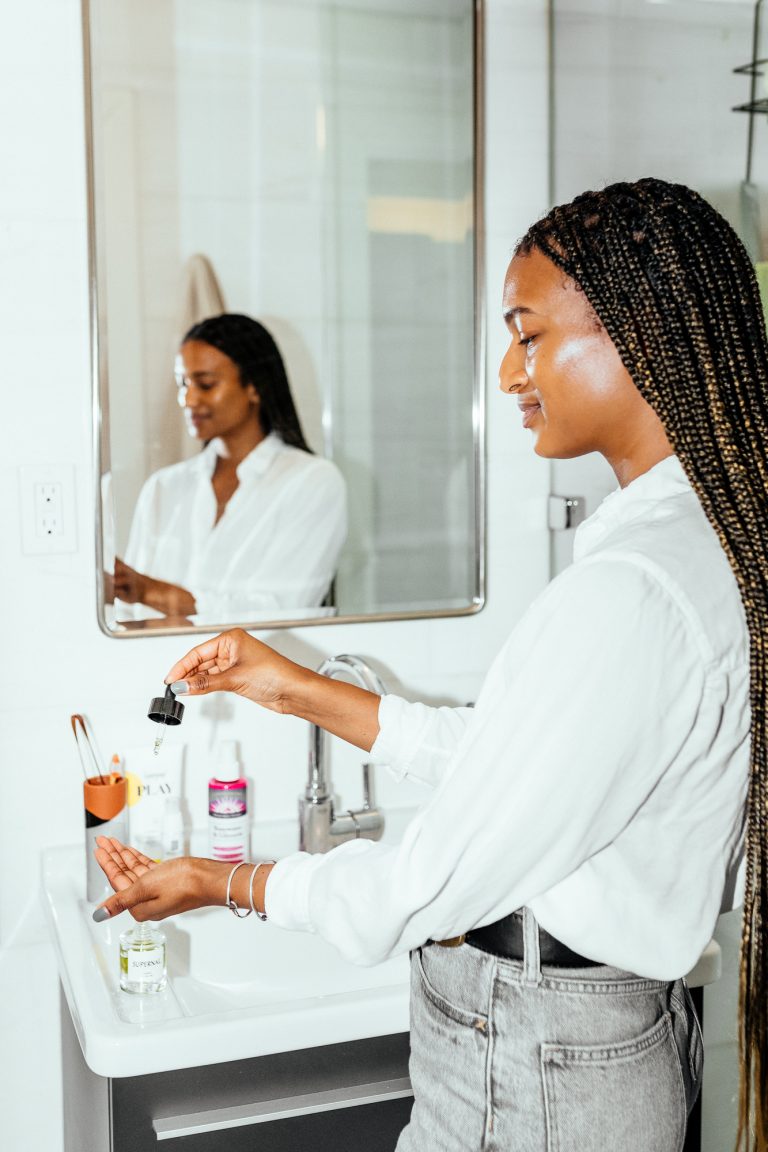 What Causes Acne in Your 40s
There are a number of factors that cause acne, no matter what age you are, but there are three usual suspects:
Hormonal Changes
Teenagers may have a reputation for raging hormones, but things can get out of whack at any time in our adult lives, especially for those experiencing pregnancy or menopause, which women tend to start in their 40s. Throw in a heaping helping of stress for acne-prone results. If you think hormonal fluctuation is impacting your skin, then consider having your levels tested to see if you're low on a particular hormone.
Oil Production
It's natural to think of oiliness as a sign of bad hygiene (consider this your gentle reminder to regularly wash your pillows, seriously), but the real issue might be found in your skincare lineup. Using a product that's too acidic for your skin can strip it and make it dry, causing an overproduction of oil to compensate.
Diet
The truth is that the state of your skin directly correlates to your digestive system. Having a healthy diet will always be beneficial, but particularly when it comes to your face's glow factor. "If we eat something we can't digest or have trouble digesting, there are consequences!" Vargas says.
In addition to eating healthy, incorporating skin-boosting vitamins into your diet can make a difference. Dr. Rafaeloff highly recommends magnesium (she suggests 600 mg a day) and zinc (via supplements or foods like chicken, oatmeal, or lentils). A topical vitamin C is a forever favorite of dermatologists, but more on that in a second.
Now, onto the topical tricks of the trade.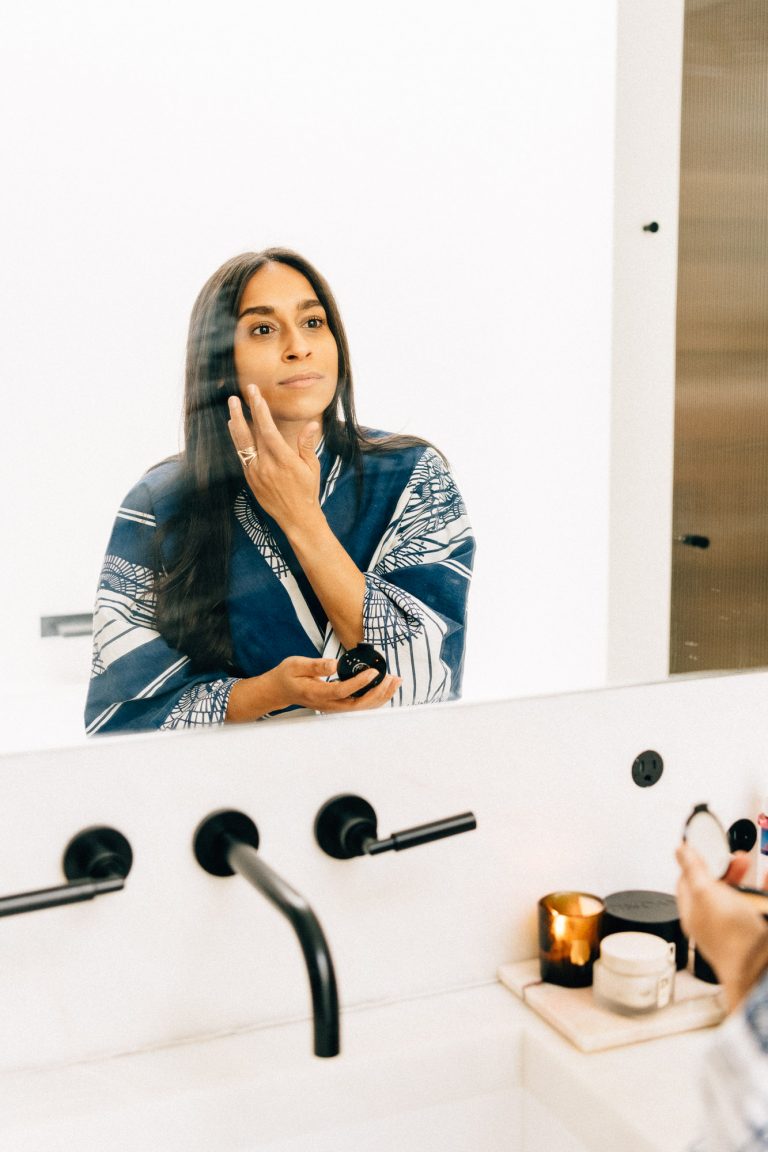 The Best Products for Treating Acne in Your 40s
By our 40s, we may have a hard time switching up a routine we've spent years perfecting. So, in lieu of offering a complete regimen overhaul, we polled our experts on everything from face wash and serums to acne pads for a few favorites that may be worth the swap.
First: The Ingredients to Look For
Salicylic Acid: There's a reason this is an oldie-but-goodie when it comes to clearing dead skin cells. "This one really helps clean your pores in your adult years," Dr. Rafaeloff says.
Tree Tea Oil: "I always recommend tea tree oil to help fight bacteria," Hoyt explains. "Also, aloe or oat extracts can help calm inflammation."
Apple Cider Vinegar: For an easy, all-natural option, Dr. Rafaeloff recommends using the helpful household vinegar to help kill bacteria.
Retinol: The retinoid's list of magic skincare powers is long, and naturally extends to acne. Slather it on before bed to both control acne and encourage collagen production while it heals. Once you start, you'll never go to bed without it.
Read on for product recommendations from our experts.
When to Call in the Professionals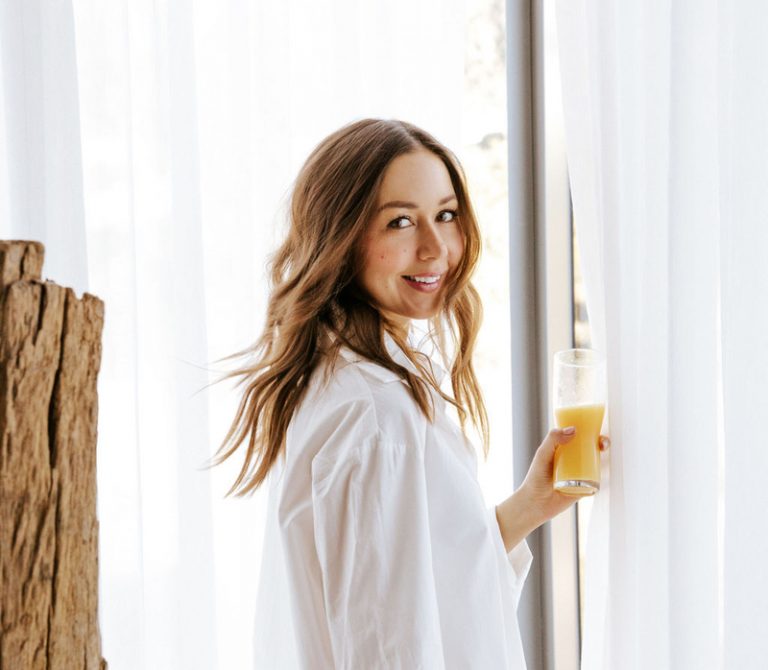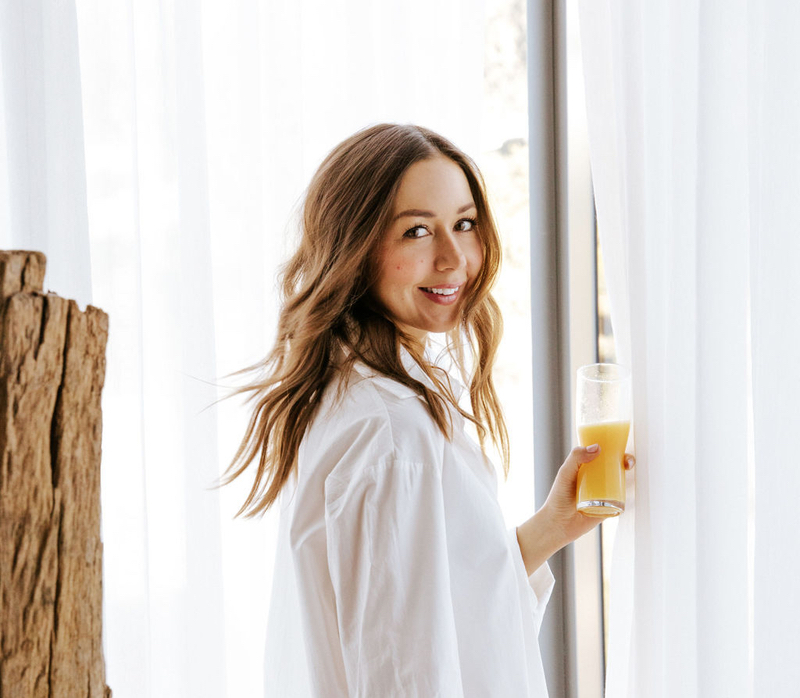 Whether you're trying to soothe acne or address its aftermath, there are a number of in-office treatments that can target just that. Everyone's skin is unique, so ideally, consulting a dermatologist would be the best way to tailor your treatments. But for a little guidance on what might work for you, our experts name a few for the acne state that ails you.
For Calming Acne
We mentioned LED light's calming, healing powers before. Coupled with regular facials, the treatments can help keep breakouts at bay. "If someone is struggling with a lot of acne, I bring them in for facials more often," Vargas explains. "I suggest two or three weeks to keep the skin cleaner while using the bed every week to help turn a corner with the skin."
Lasers and Treatments for Acne Scars
Retinol can work wonders for acne scars, but deeper marks often require professional treatments. "We wouldn't directly treat active acne with microneedling, so that would be best for recovery," Dr. Rafaeloff explains. "A really popular laser is the Morpheus8—it's radiofrequency mixed with microneedling so it really helps with resurfacing the skin, killing bacteria, and building new collagen. It also tightens and contours the face so you get that added bonus."
Medical-grade peels, including the Perfect Derma Peel, can also help lighten the skin and treat scars. Peels may take more treatment sessions than a laser, but they're a relatively painless alternative with no downtime. (The Morpheus8 however usually requires facial numbing.)
When to Visit a Dermatologist for Acne
With so many great over-the-counter products and information available at your fingertips, it can be tempting to try and battle extreme breakouts from your vanity. A good rule of thumb is to accept that when your regular lineup of preventative products is no longer working, having a dermatologist in your arsenal will help you get back on track.