Before we get into it, let me just say that cookies are for every season. But pumpkin spiced lattes and fall candles aside, when it comes to the seasons' best indulgences, few things excite me more than fall baking. Autumn is all about getting cozy and treating ourselves, and I don't know about you, but I prefer to do so in cookie form. There's just something about fall that gives us the urge to retreat indoors, roll up our sleeves, and whip up something sweet for ourselves (or our friends) for absolutely no reason. This list of the best gluten-free, dairy-free cookie recipes is to ensure that no one misses out on all of the deliciousness fall baking has to offer.
After years of experimenting with every gluten-free flour and egg substitute on the market, I can attest that these cookies are the real deal. They all achieve that crispy on the outside, gooey on the inside texture we all crave, and many require just a little bit of time and a few clean ingredients. From classic sugar cookies to chocolate chip to snickerdoodle, we've got the 12 best gluten-free, dairy-free cookie recipes the internet has to offer. It's a good thing cozy season is a couple of months-long because there's plenty of time to tackle any and all of these gluten-free, dairy-free cookie recipes in no time. Have a favorite recipe we missed? Drop it in the comments below.
All recipes can be made gluten and dairy-free. We've included some vegan, soy-free, refined sugar-free, and nut-free options, but as always, be sure to carefully read all of the ingredient information to ensure it's free of any allergens or restrictions you might have. 
Fluffy 1-Bowl Sugar Cookies by Minimalist Baker
Why we love them: For holidays, birthdays, or just plain fun, everybody needs a good sugar cookie recipe in their arsenal. These 1-bowl sugar cookies are perfect for decorating and downright delicious.
Hero ingredient: This recipe utlizes aquafaba, the brine that comes at the top of a can of chickpeas. If you're new to aquafaba, it might sound weird, but it whips up into an egg-white like consistency that's absolutely magical for baking.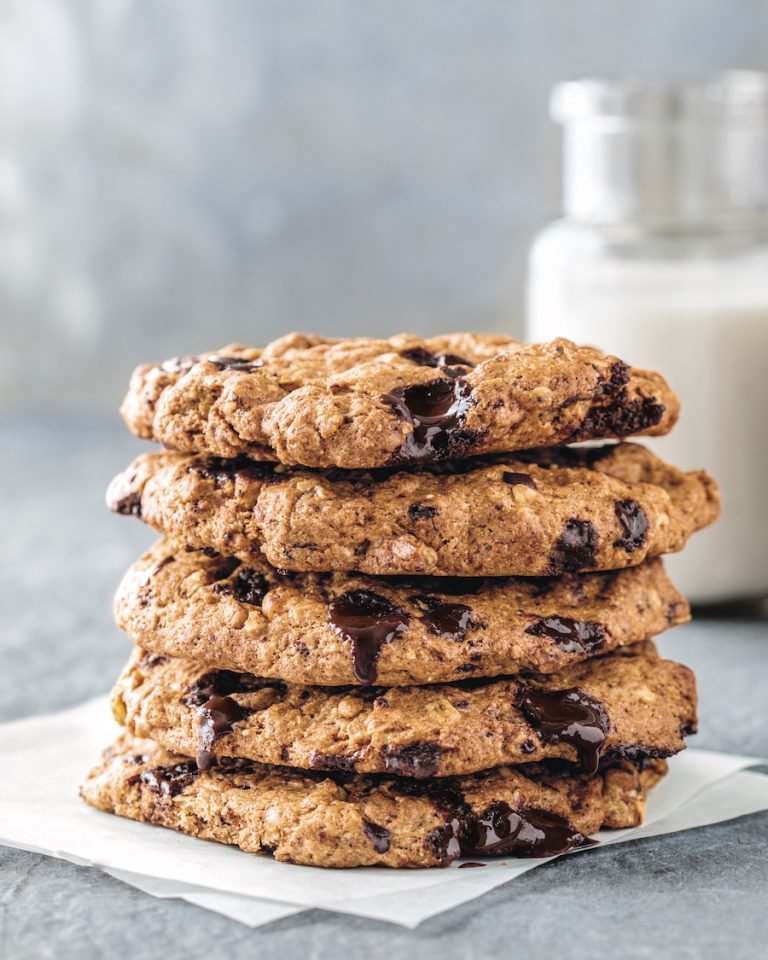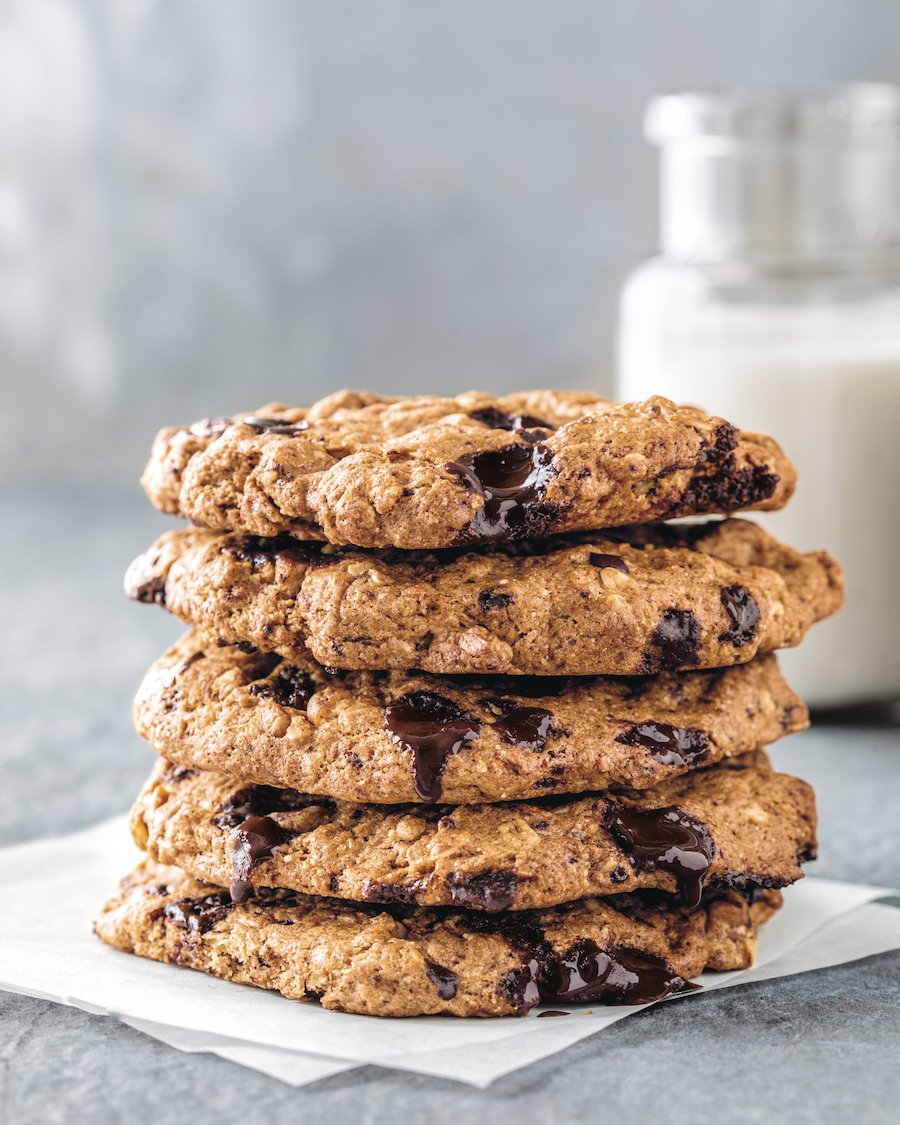 Vegan and Gluten-free Chocolate Chip Cookies by Café Gratitude
Why we love them: These chocolate chip cookies are one of Camille's go-to allergy-friendly desserts. After trying them myself, I can attest that they are ridiculously delicious. Café Gratitude—the cult fave west-coast vegan restaurant behind these cookies—has been tweaking their ultimate vegan cookie recipe for years. Lucky for us, they shared the perfected recipe in their Love is Served cookbook, and we've been making them non-stop ever since.
Hero ingredient: The cookies utilize gluten-free all-purpose flour, and from her own trials, Camille recommends Bob's Red Mill Gluten-Free 1-to-1 Baking Flour Blend to yield more chewy, moist cookies. You can also sub the almond butter for peanut butter or even sunflower butter.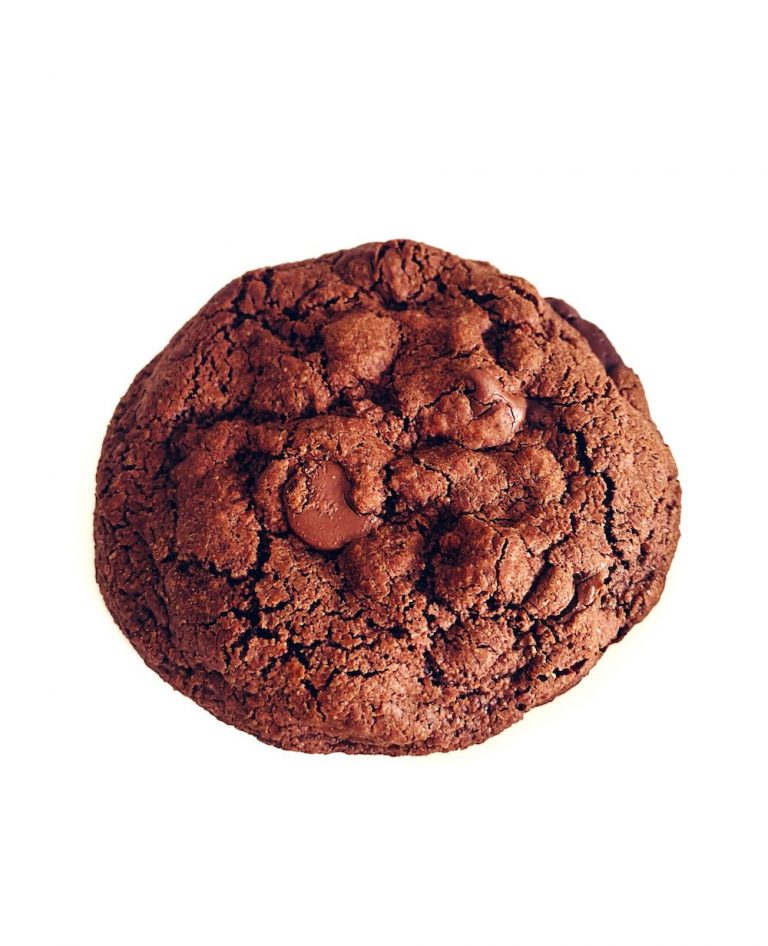 Peppermint Hot Chocolate Cookies by Vibrant & Pure
Why we love them: Decadent and chocolatey with hints of peppermint and vanilla, these cookies are perfect for cozy nights at home year-round. But when you add in the chopped peppermint and marshmallows to garnish, you've got the perfect holiday cookies on your hands.
Hero ingredient: Melted dairy-free chocolate is a key ingredient of the dough in this recipe, making these cookies extra rich. When you omit the peppermint, this recipe also serves as a great base for a straight up double chocolate cookie.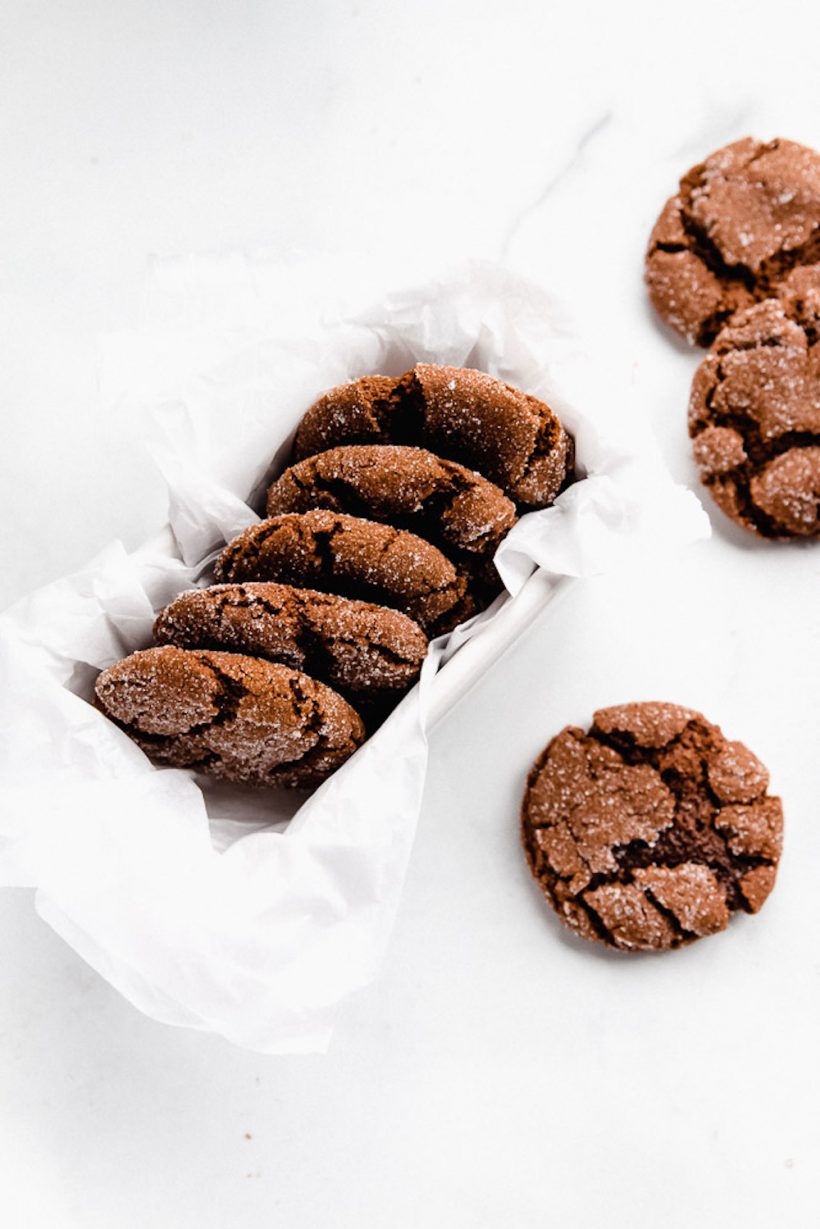 Chewy Ginger Molasses Cookies by Allergylicious
Why we love them: Ginger cookies are a seasonal staple, and these delicious treats strike perfect balance of savory and sweet. Plus, they're the perfect gift for a neighbor or friend.
Hero ingredient: When it comes to sweeteners, there's nothing quite like molasses. Rich in flavor and color, these cookies have a deep, robust flavor that is well balanced by the tanginess of the ginger. Plus, when you whip up a batch of these, your whole house will smell like a delicious holiday candle.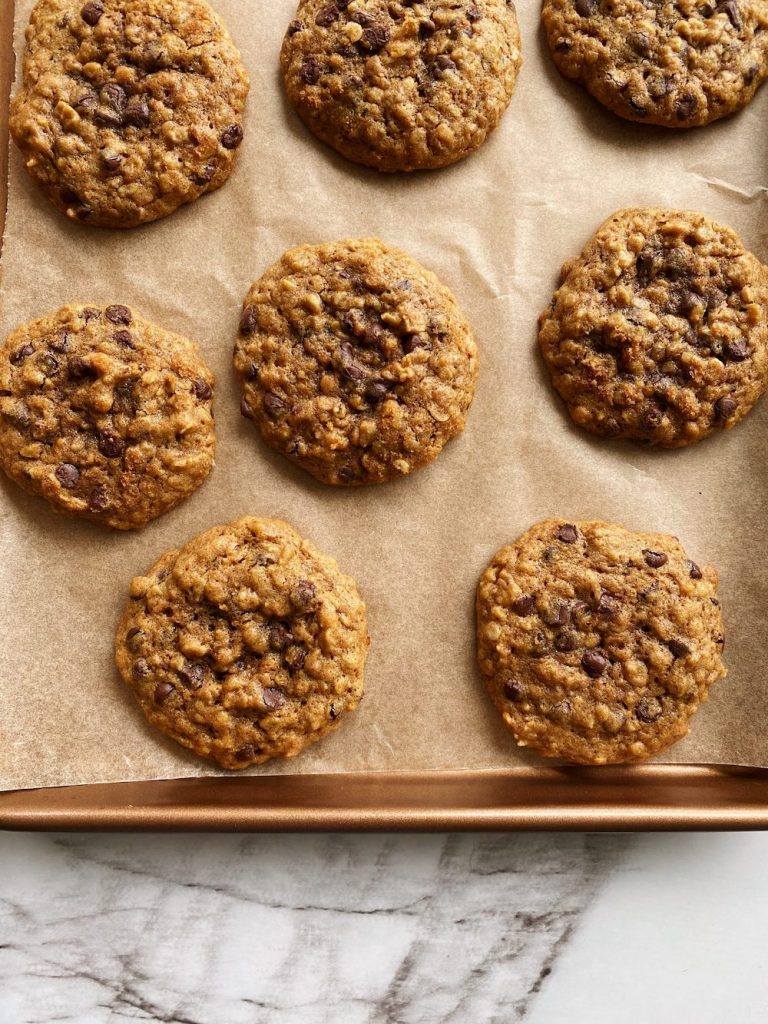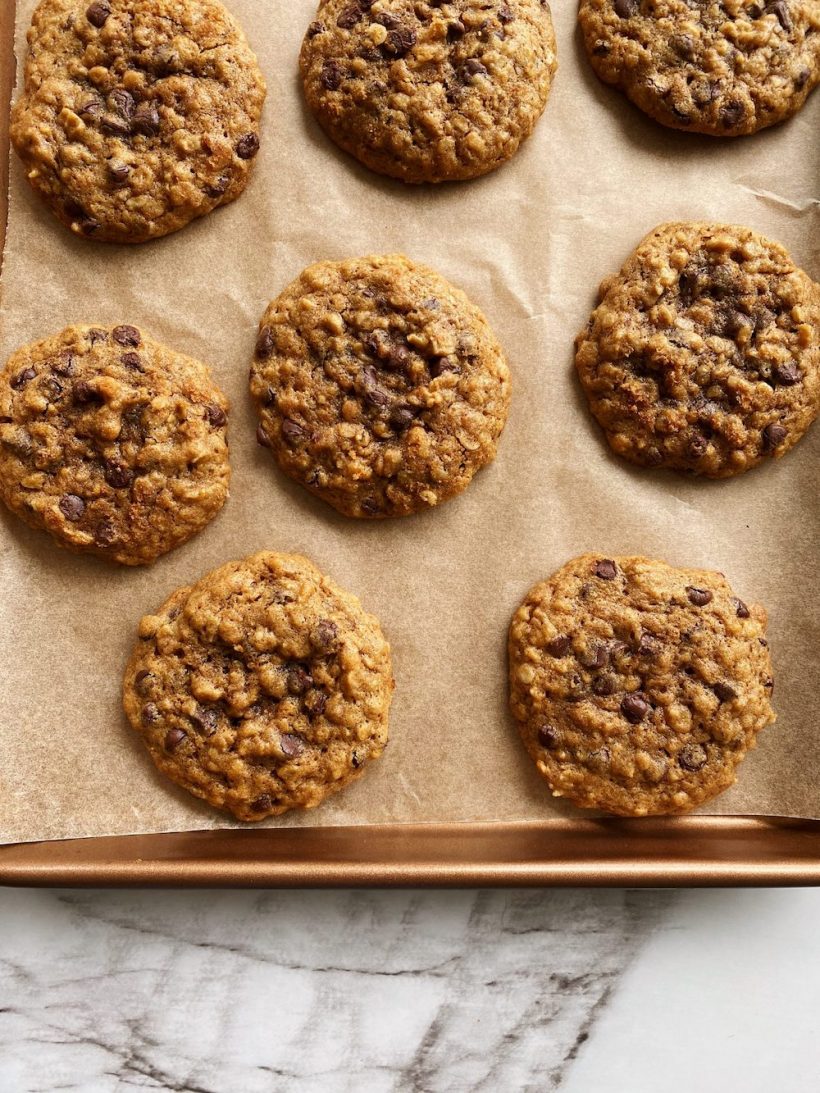 Chocolate Chip Peanut Butter Oatmeal Cookies by Something Nutritious
Why we love them: Chocolate and peanut butter are basically a match made in heaven. Any dessert that features this legendary combo is already winning in my book. This recipe utlizes pantry staples and can easily be made vegan by using a flax egg.
Hero ingredient: These cookies have just the right amount of peanut butter, so they're smooth and rich without tasting overly salty. In my mind, the more chocolate chips, the better!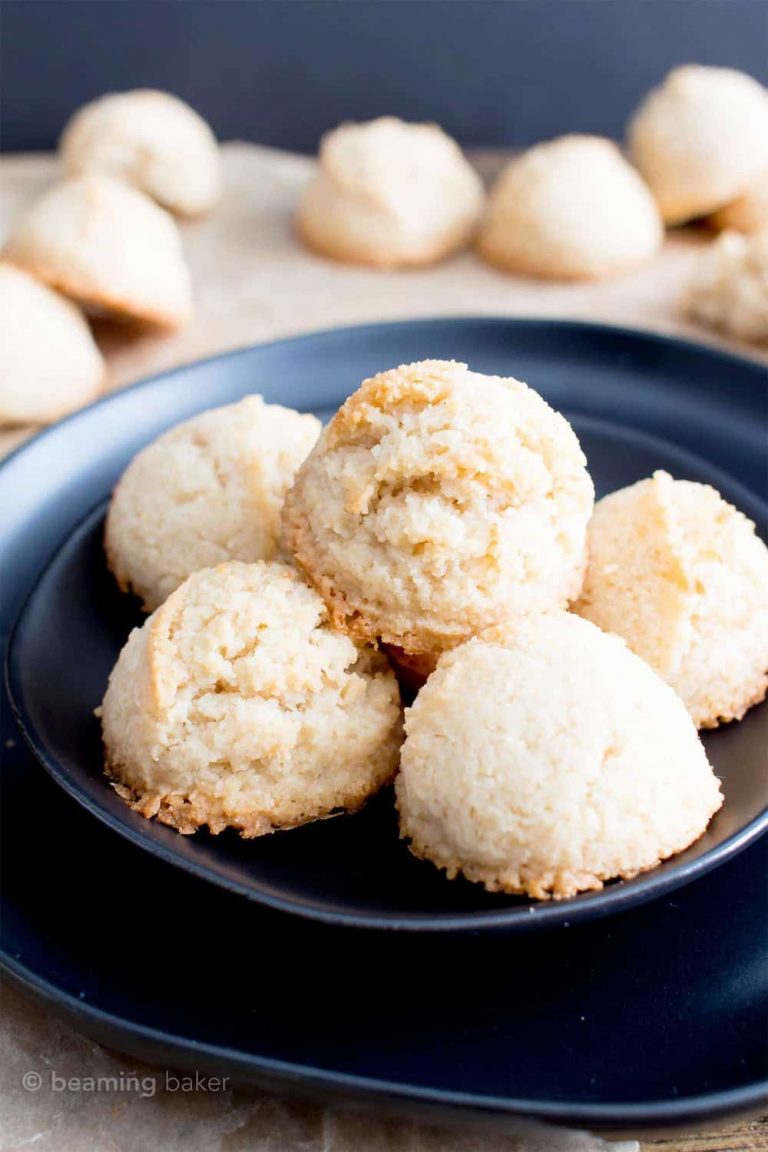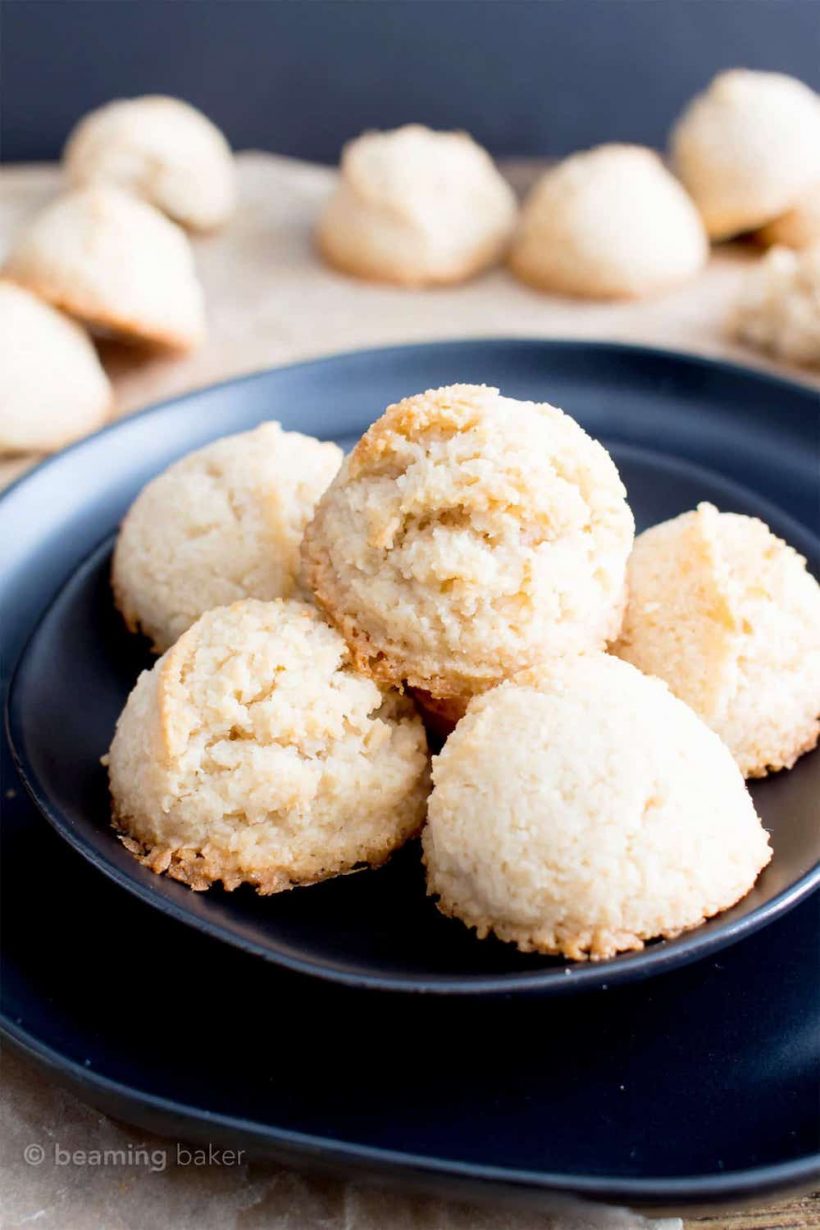 Four Ingredient Coconut Macaroons by Beaming Baker
Why we love them: Is there anything sweeter than the simplicity of a coconut macaroon? With just four ingredients, these come together in a flash and taste just like the real thing.
Hero ingredients: This recipe calls for small coconut shreds in order to get the tall, spherical shape that makes macaroons so crispy on the outside and soft and fluffy on the inside. Just mix up the ingredients in a food processor and use an ice cream scoop to arrange dallops of batter on a sheet pan, bake and boom: you've got dessert in under 30 minutes!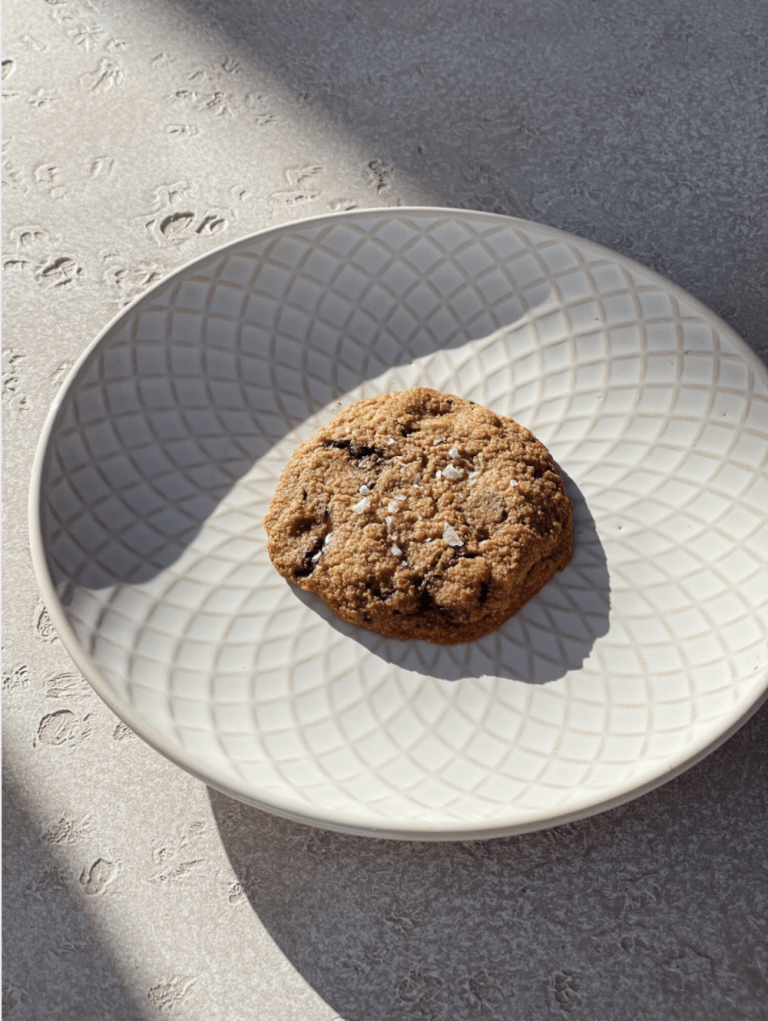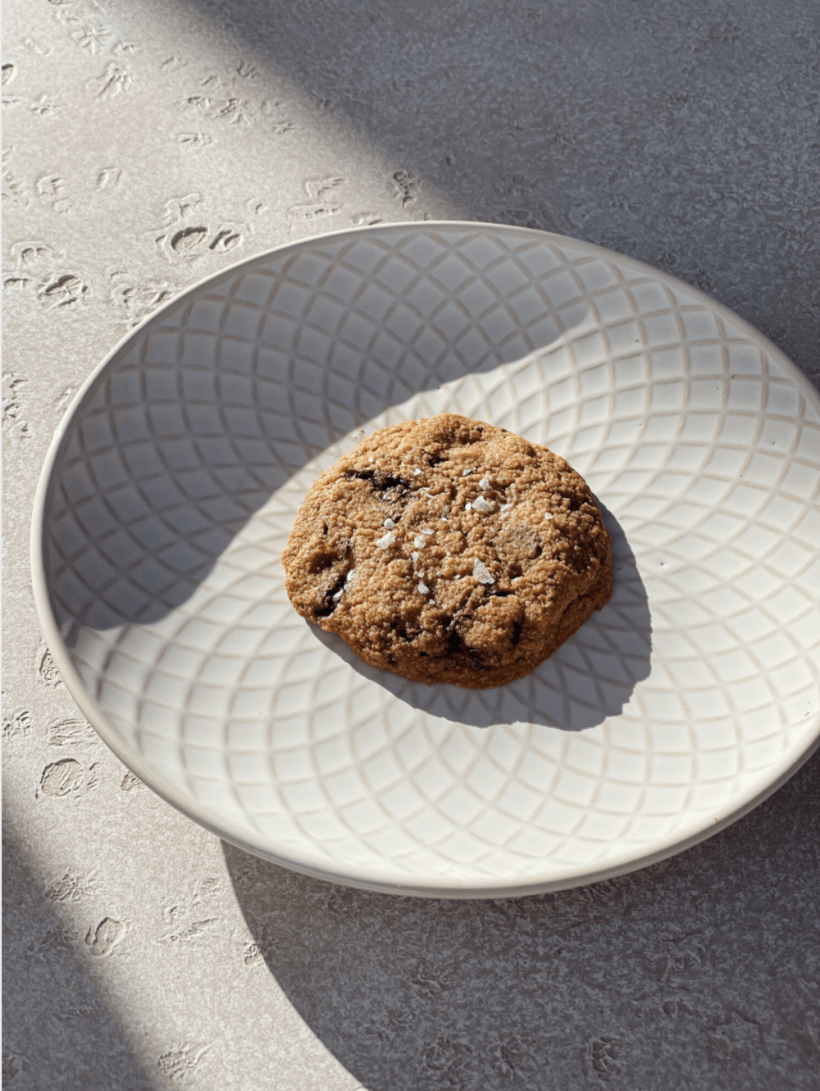 Banana Chocolate Chip Cookies by Megan Nash
Why we love them: These cookies hold a special place in my heart, not only because my sister wrote the recipe, but because I have an obsession with any dessert involving bananas! Moist, gooey and perfectly sweet, these never disappoint and are some of the best gluten-free, dairy-free cookies around.
Hero ingredient: Often times gluten and dairy free baking can yeild dry, crumbly desserts, but using overripe banana in the dough here helps hold these cookies together. With just 1/3 ripe banana, you may not even taste the fruit!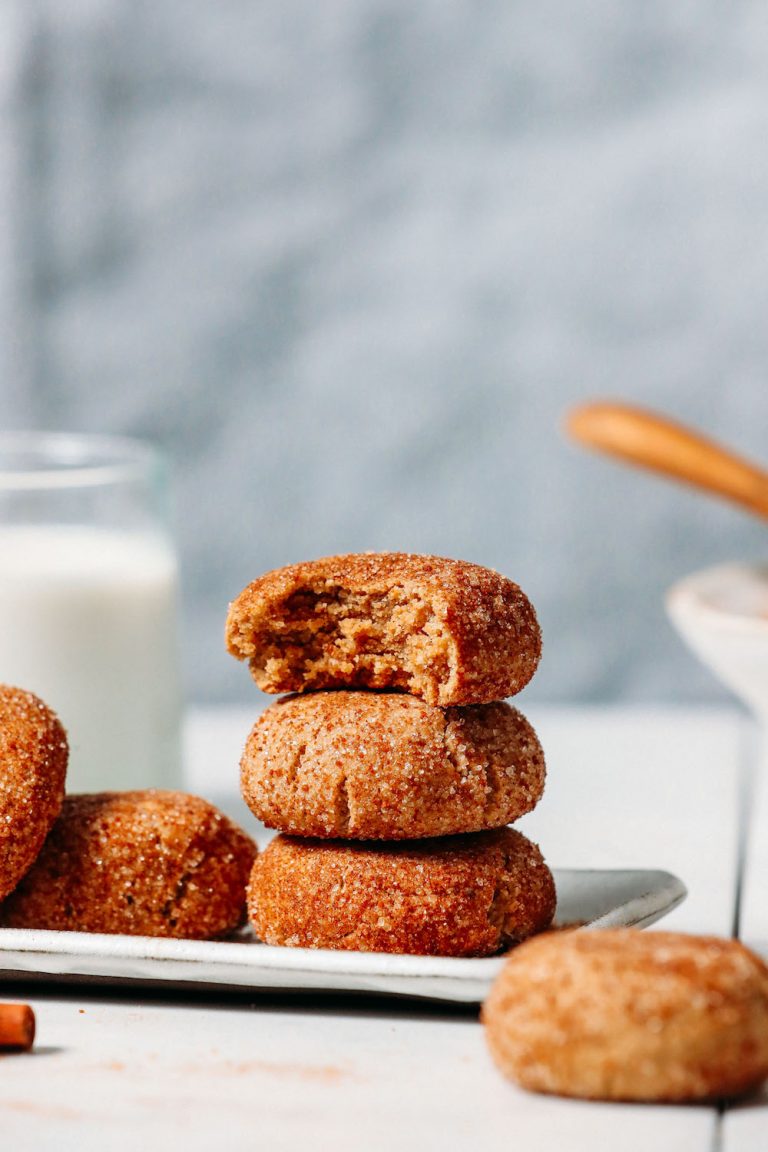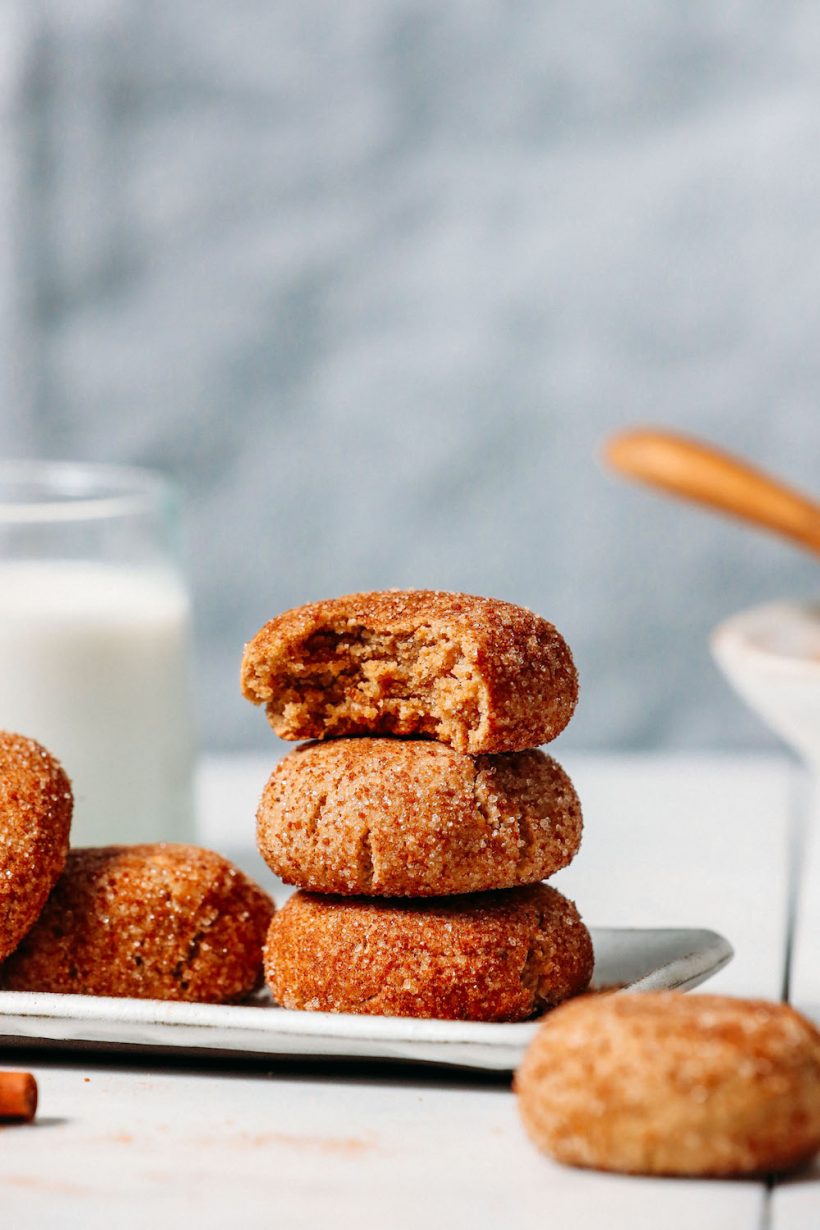 1-Bowl Snickerdoodle Cookies by Minimalist Baker
Why we love them: Sugar-dusted clouds of soft cinnamon goodness? Yes please. Snickerdoodles are a classic. These cookies bring me back to the good old days of stopping by the local bakery after school and being greeted by the intoxicating smell of cinnamon and sugar baking in the oven.
Hero ingredient: Cinnamon is my absolute favorite spice, and I always try to find a way to sneak it into any dessert. Not only is it delicious, but it's also loaded with health benefits and helps regulate your blood sugar and metabolism.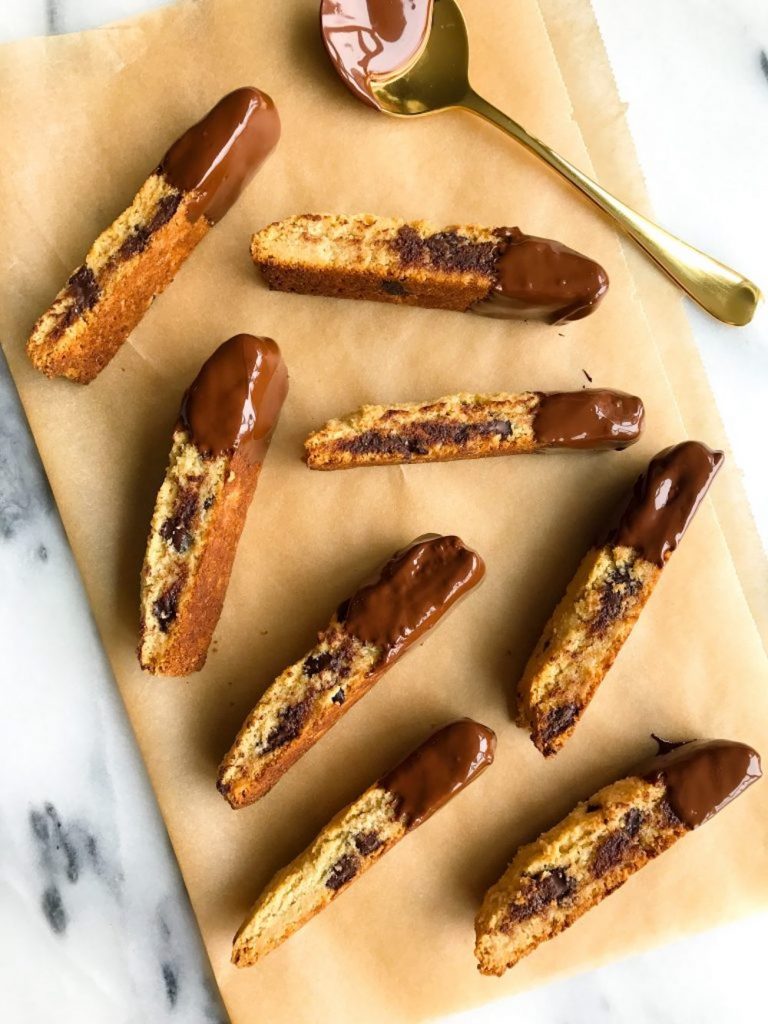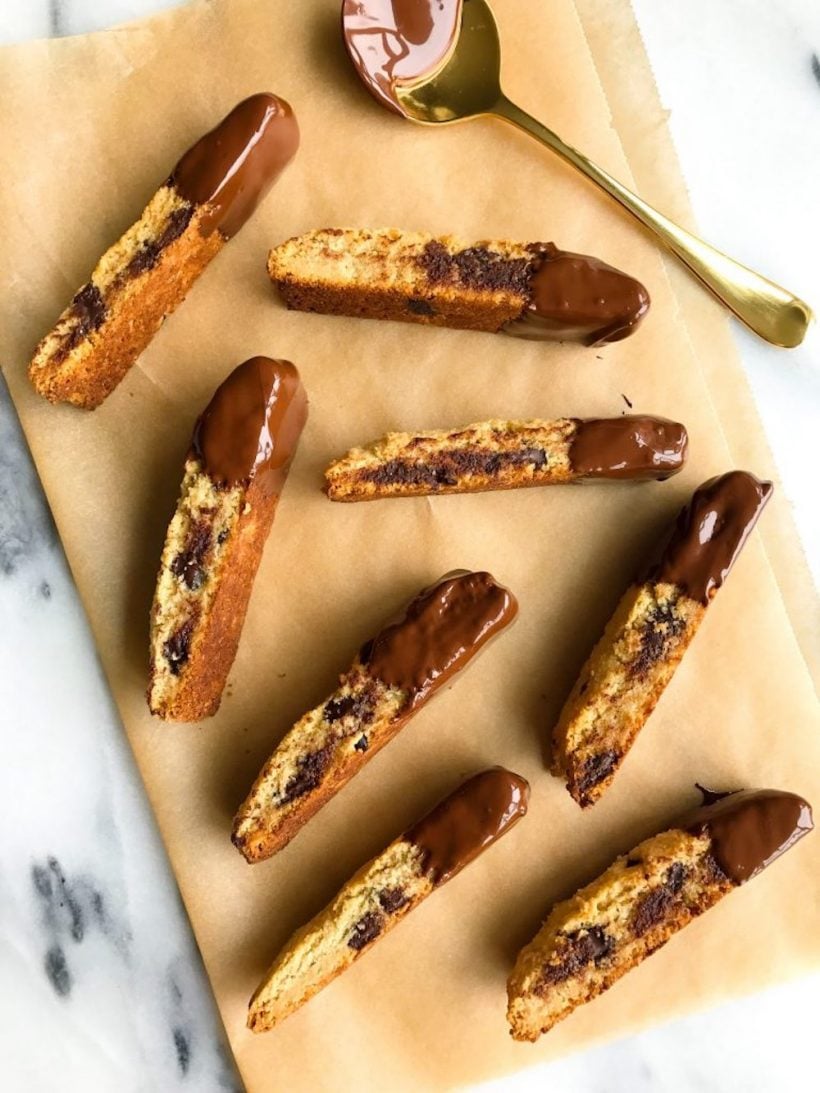 Nutty Dark Chocolate Chunk Almond Flour Biscotti by Rachel Mansfield
Why we love them: Imagine yourself sitting at a café in Italy, dipping a crispy, chocolate-dipped Biscotti into a steaming, frothy cappuccino. Is there anything better? Talk about a dessert that can transport you elsewhere, these Biscotti cookies are a dream.
Hero ingredient: These homemade Biscotti are almond flour-based, giving them the crispy, crunchy texture these cookies are known for. So get your coffee, tea, or glass of oat milk ready, because Biscotti are meant to be dunked.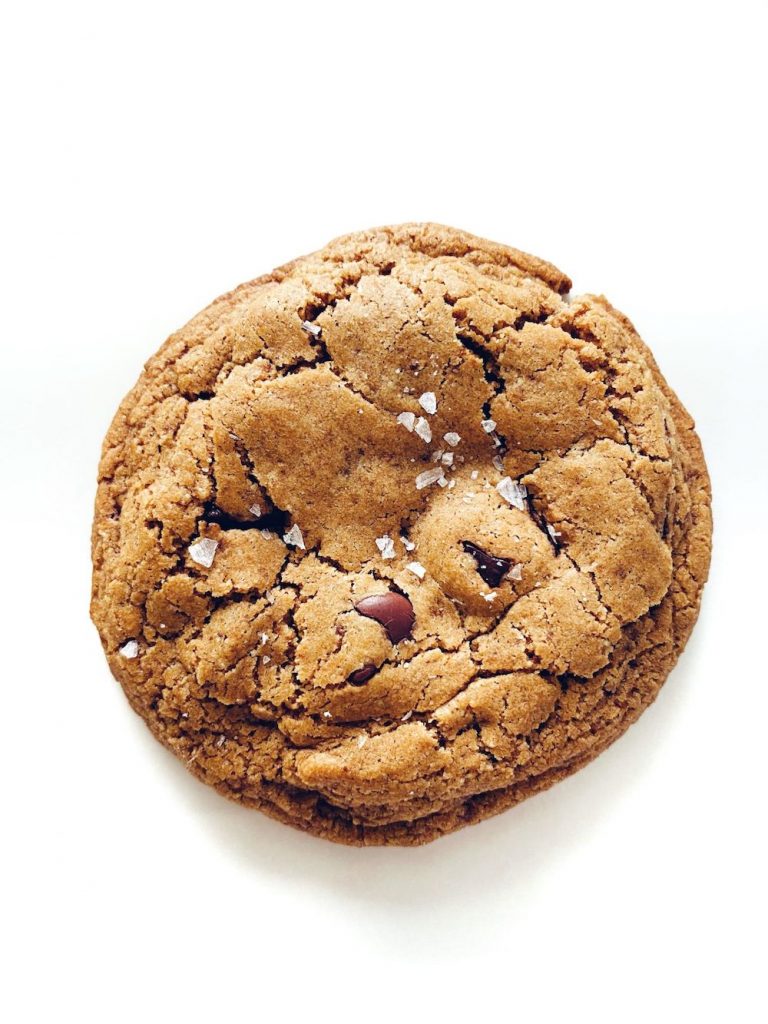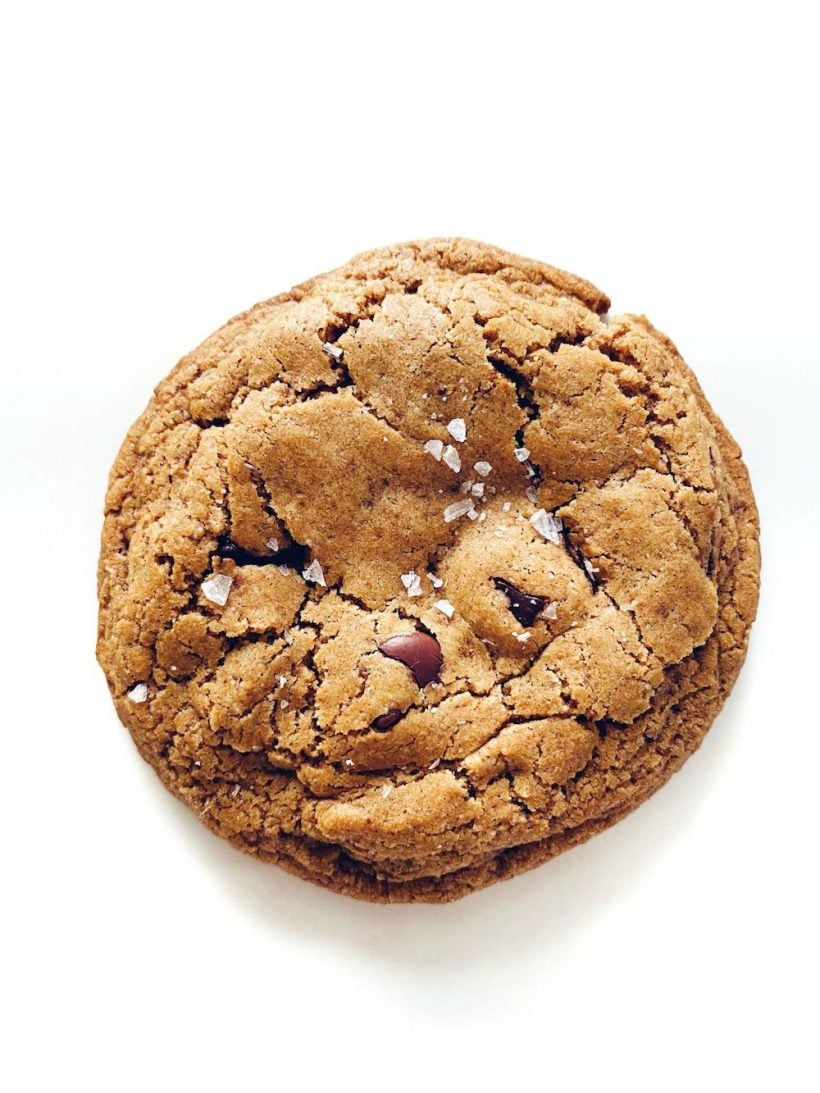 The Perfect Classic Chocolate Chip Cookie by Vibrant & Pure
Why we love them: If there's a cookie that never disappoints, it the classic chocolate chip cookie. Chocolate chip cookies are iconic, and I honestly don't know a single person who would turn one down. However, when it comes to gluten-free, dairy-free baking, these cookies are the most difficult to nail. This recipe from Vibrant & Pure is the best I've tried, and tastes closest to the "real thing."
Hero ingredient: Instead of using a chia or flax egg, this recipe calls for 1/3 cup of cold vegan butter. I'm a firm believer that this is the distinguishing ingredient in this recipe, and what makes these cookies have that moist, buttery flavor that's just to die for.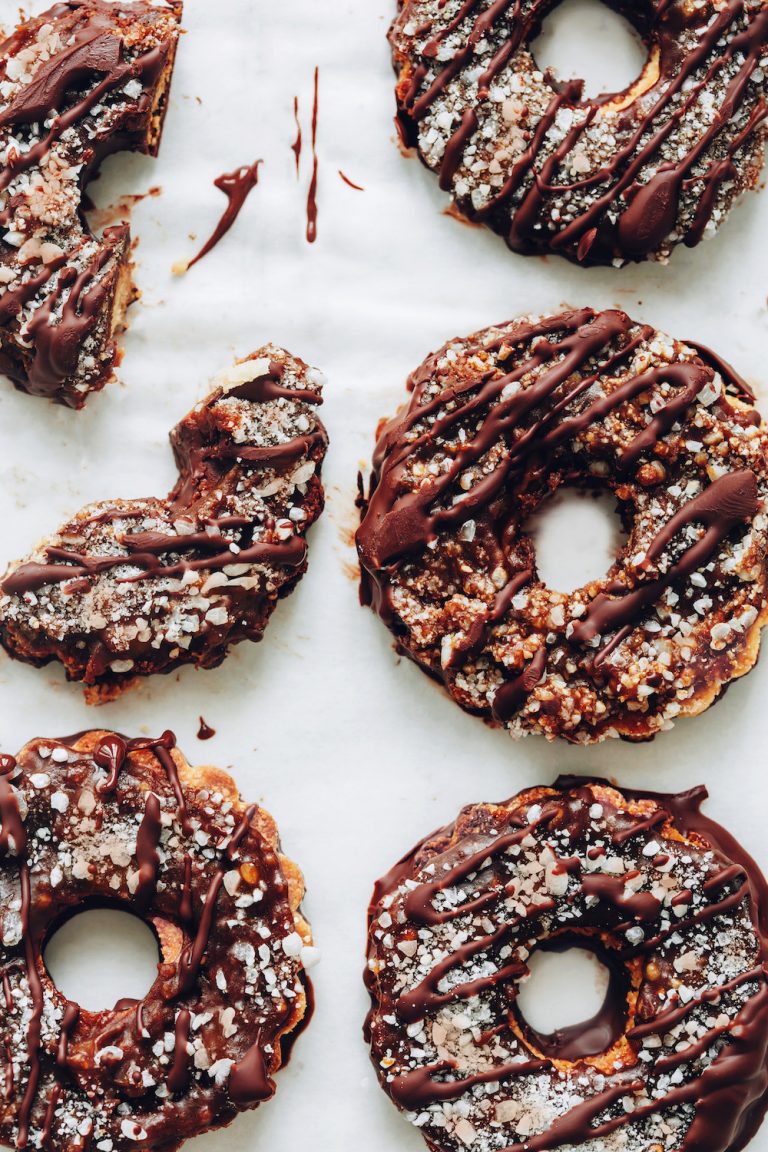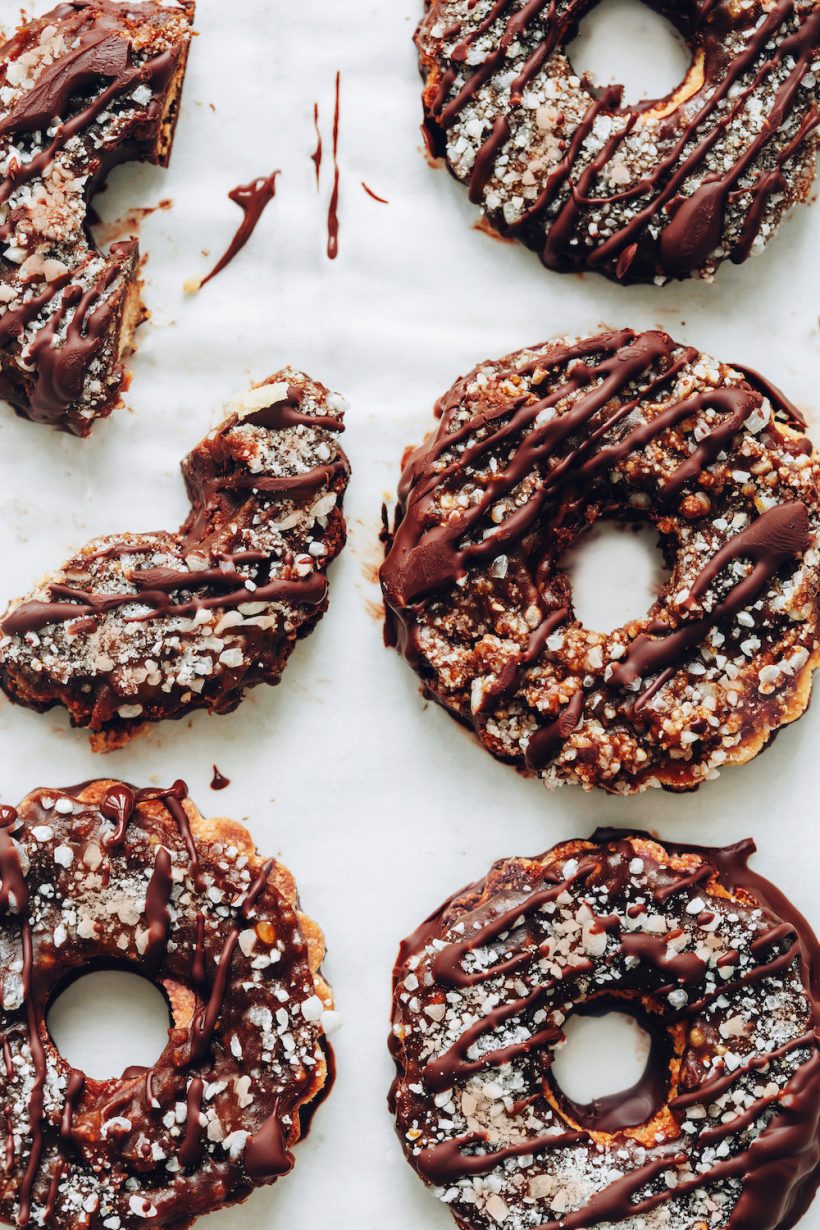 Vegan Gluten-Free Samoas by Minimalist Baker
Why we love them: When I first removed gluten and dairy from my diet, gone were the days of keeping a stash of girl scout cookies in the freezer. Little did I know, there are plenty of recipes out there for cleaned-up versions of the classics, including this Samoa recipe from Minimalist Baker. These coconutty, delicious cookies are a great snack to bake and freeze for when your sweet cravings strike.
Hero Ingredient: With coconut oil, shredded coconut and coconut sugar in the lineup, coconut is undoubtedly the star of this recipe. We love coconuts for their natural sweetness and versatility in dairy-free baking, and their flavor pairs great with the caramel, chocolate, and buttery notes in this recipe.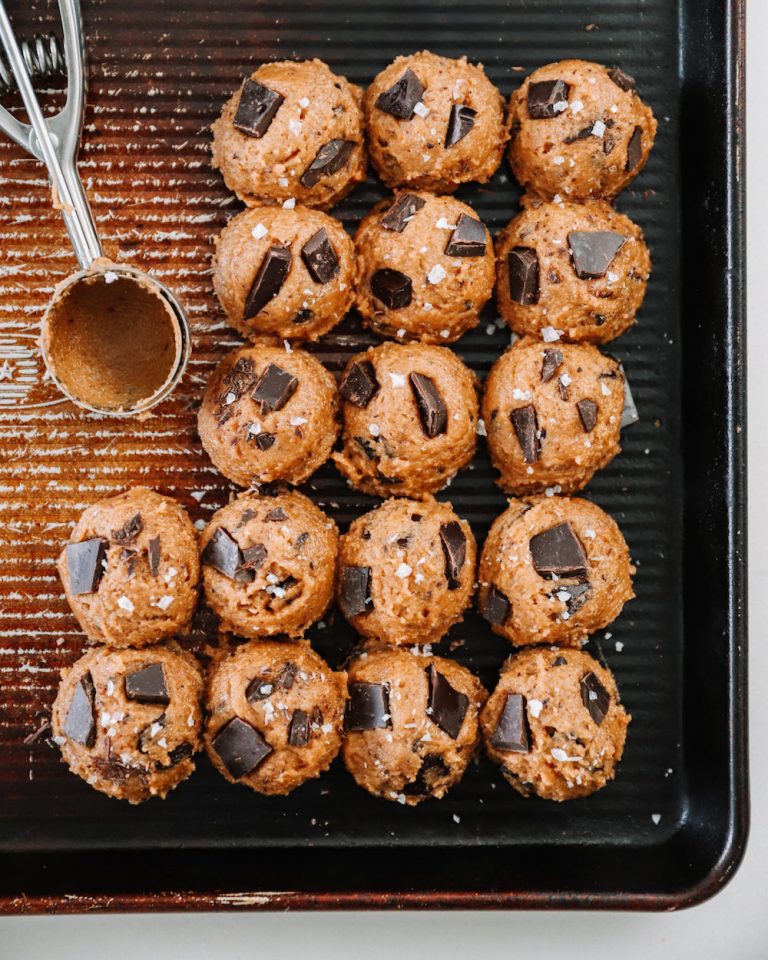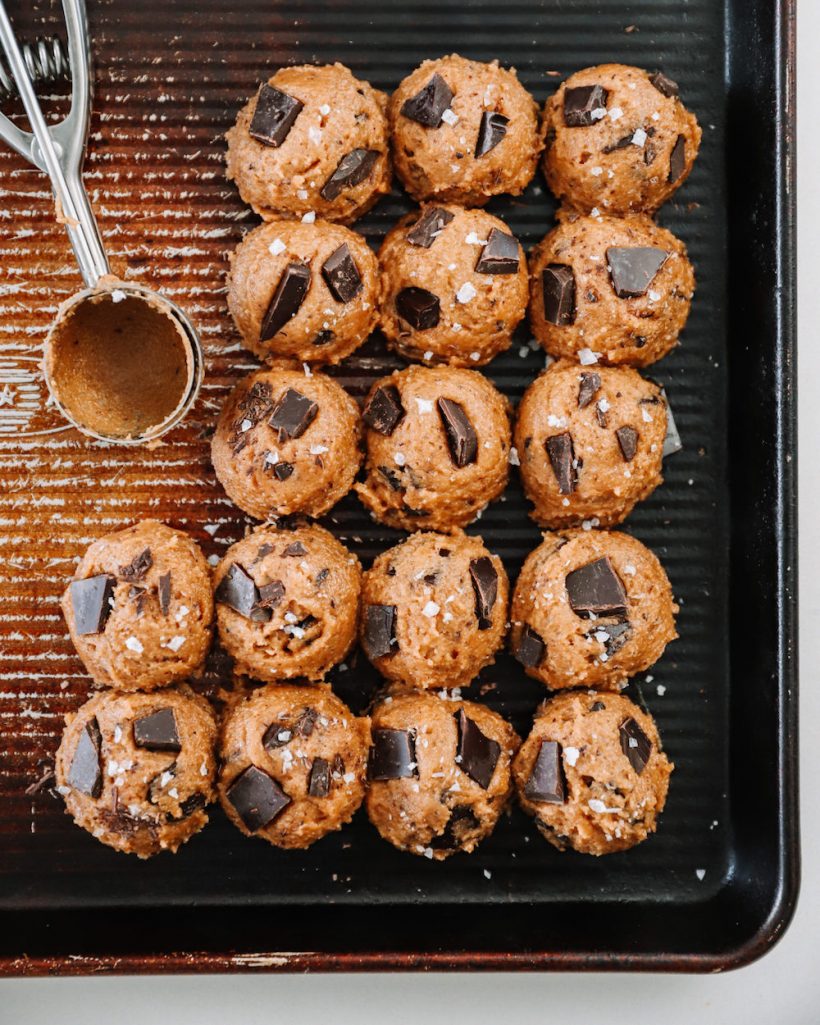 Chai Chocolate Chip Cookies by Rachael's Good Eats
Why we love them: Like I said, you can't go wrong with a classic chocolate chip cookie, but this recipe goes a step further with the addition of chai spice. The ingredients in this recipe are especially healthy, and these are a great guilt-free dessert option for cozy nights.
Hero ingredient: Rachael created a signature homemade chai spice blend for these cookies, that give a fall spin to these otherwise simple and delicious chocolate chip cookies.
What are your favorite gluten-free dairy-free cookie recipes? Share them with us below.