Who wants to dive into this bowl of vegan cauliflower mac and cheese?! Folks, this recipe is so creamy, cheesy, warm, and comforting. Made with an easy, thick and velvety vegan cauliflower cheese sauce poured over macaroni noodles. The recipe comes together in 20 minutes, for a quick and easy dinner that your family will adore! It's such a simple way to sneak in some veggies too! It's all too easy to love this vegan cauliflower mac and cheese. Certainly, it makes the perfect weeknight dinner, and is loved by all eaters. Vegan or not.
Why? Simply put, cauliflower is the chameleon of the vegetable kingdom. In fact, we vegans use cauliflower a lot to make everything from crispy nachos and wings to cauliflower pizza, and creamy sauces like this cauliflower mac and cheese. 
So, let me tell you exactly how to make this vegan cauliflower mac and cheese so that you can enjoy it pronto! It's very easy which is why I love it for a mid-week dish. It also reheats really nicely for next-day leftovers. The recipe requires minimal ingredients and it comes together in 20 minutes. 
To make, we will start by simmering the ingredients (minus the macaroni) in a saucepan until the cauliflower is very soft, about 15 minutes. Then transfer to a mixer and blend until smooth. Add the smooth sauce back to the saucepan.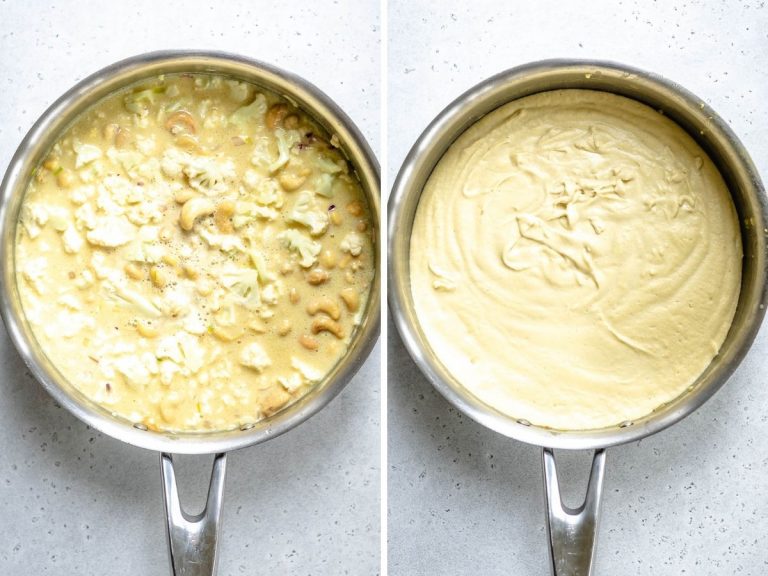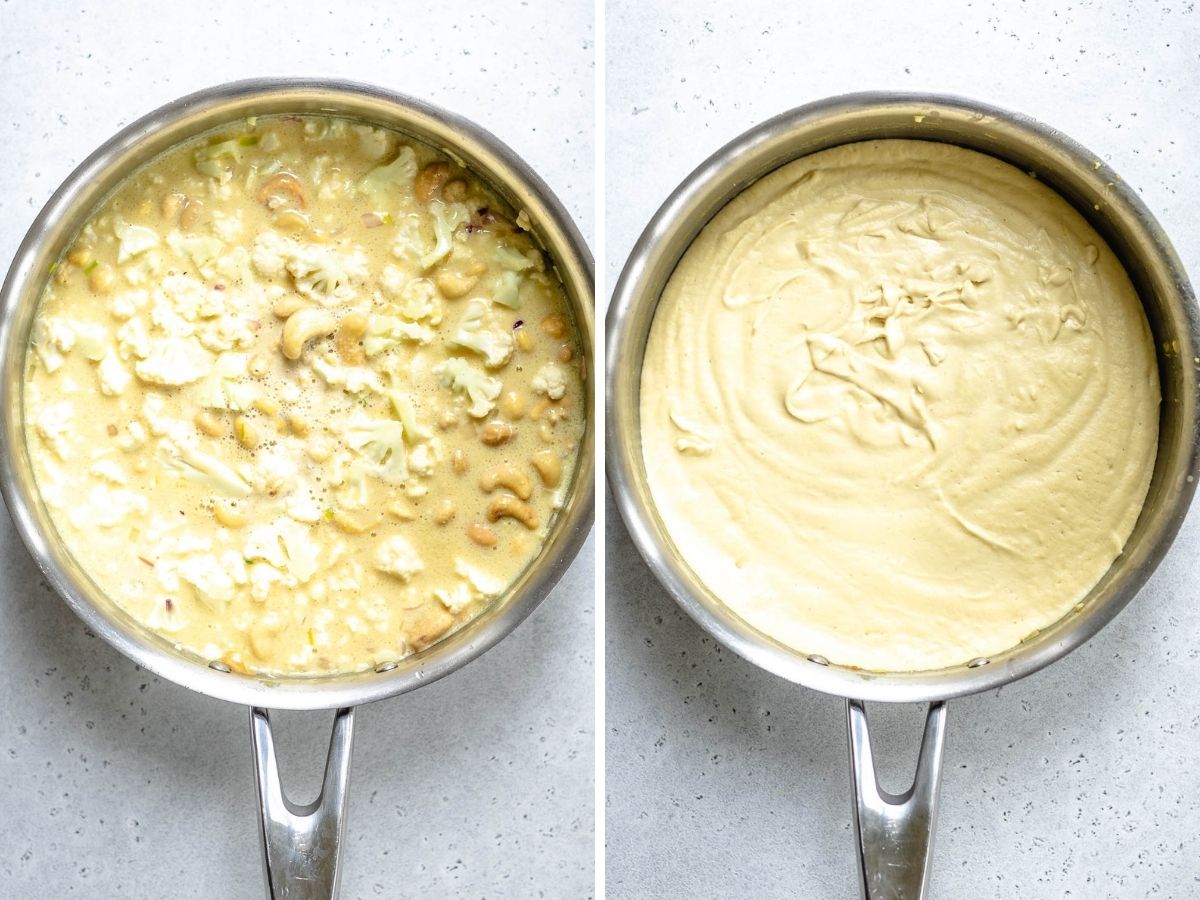 Meanwhile, boil the macaroni noodles in a separate pot until al-dente. Then, scoop the noodles into the saucepan and mix everything together.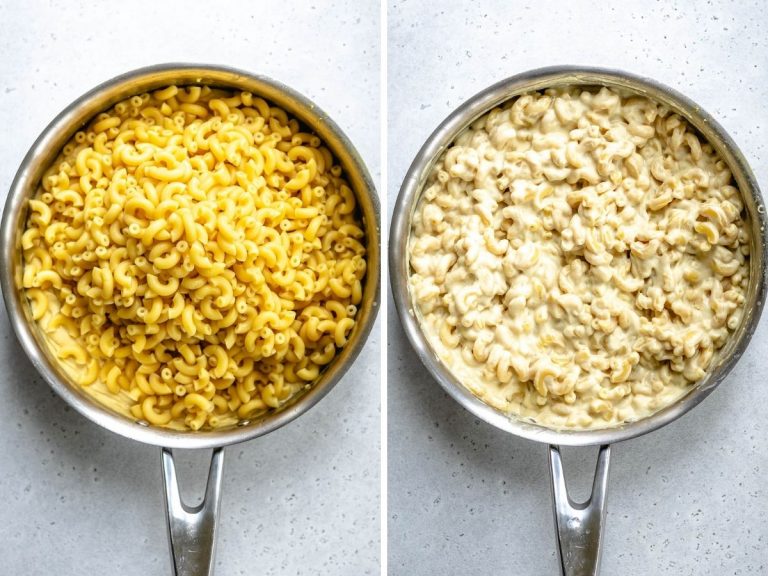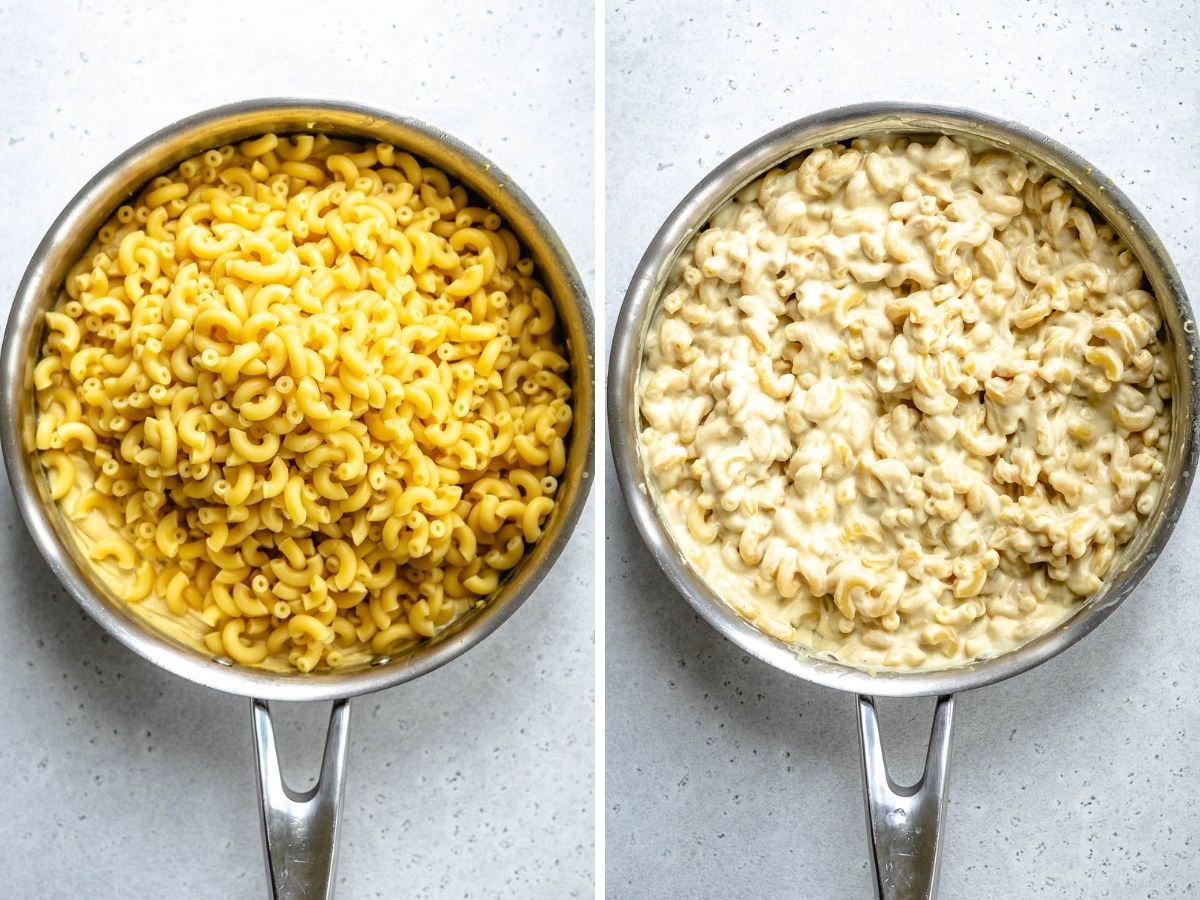 And voila! You've got yourself a quick and easy, cheesy and creamy pasta dish. (I told you it was easy). Keep reading for the recipe.